2013 hasn't exactly been a banner year for my cycling career. I've done just one race, and that wasn't even on the roads–it was a mountain bike race. Cycling has definitely taken a back seat to running this year, though I didn't exactly plan it that way. Anytime I was presented with a choice between a foot race and a bike race I inevitably chose the foot race, because statistically I was more likely than not to finish on the podium in the foot race, while I would probably have finished anonymously in 25th place in the bike race. I guess it's just more enjoyable to have success than not.
Well, maybe that would change with cyclocross season upon us. I've always done better in cyclocross than in road racing for some reason. It's basically a criterium, just on grass instead of pavement. But that changes a lot in the equation. In a typical road crit, I spend the entire race scared out of my mind, but I'm much more relaxed in a CX race. In a crit the speeds are super fast, while in CX they are quite slow (riding on grass is hard work). If you fall in a crit it's going to hurt like hell for days, but if you fall on grass you barely feel it. Drafting (a weakness of mine) is vital in a crit, while wind resistance is a non-issue in CX. CX requires dismounting your bike and running and jumping and remounting. Hey, I can run.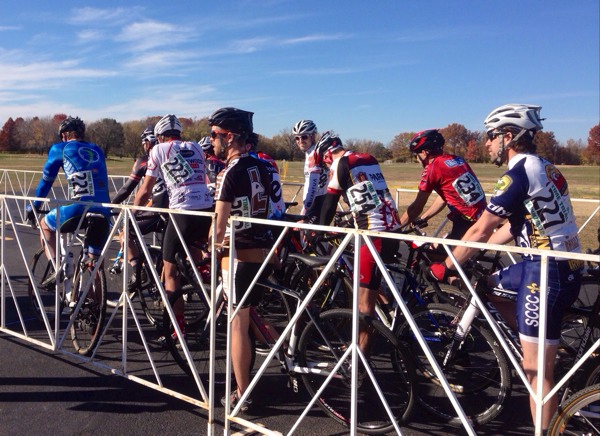 Photos by Melissa
I got a bit of a late start this CX season due to running two ultras in October (and the longer than expected recovery from those), but last weekend I finally made it out for my first CX race (and second bike race of the year), Bubba Cross #4 at Lower Buder Park. I had low expectations (little more than having fun), but I still lined up early so I could start close to the front. Even if a bunch of people flew past me at the beginning, getting a good start is essential to one's success in a CX race.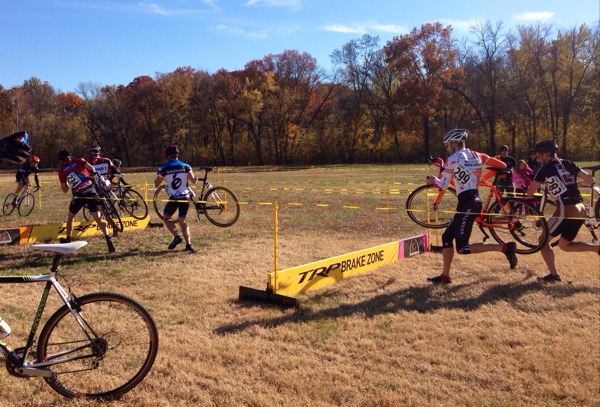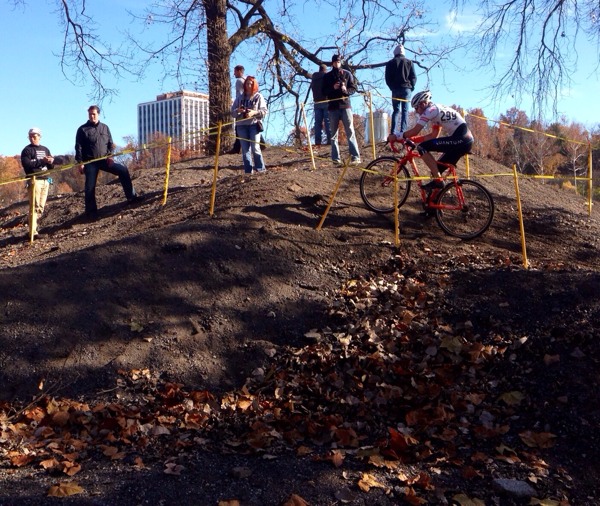 After an uncomfortably fast start I was positioned around 10th-12th going into the first turns, after which point it would be single file essentially the rest of the race. This course had a few really tight turns, a few obstacles to jump over, and lots of straight flat fast sections. The most notable obstacle on the course was a short steep gravel hill we had to ride up, make a sharp turn, and ride back down. It wasn't easy.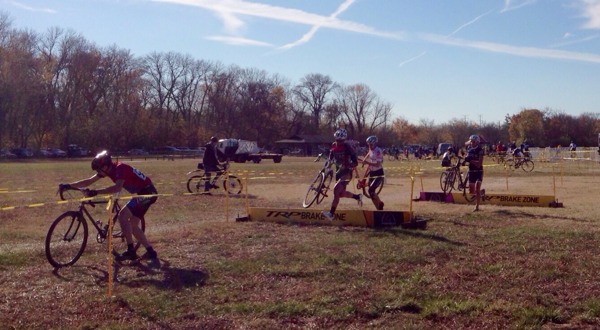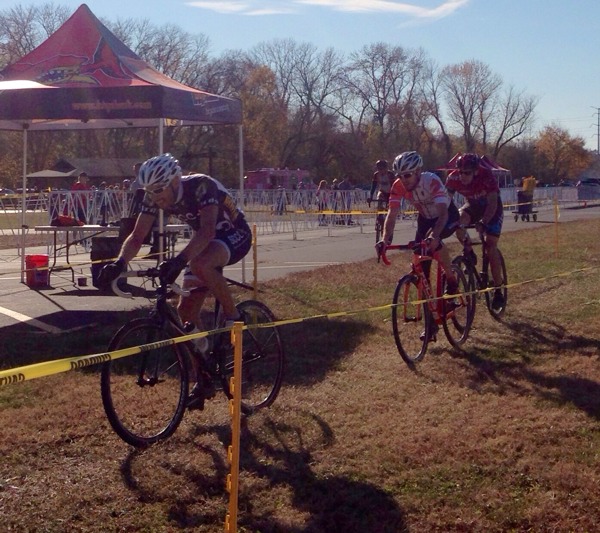 As is my M.O., after losing a few places early in the race I started to gradually gain positions throughout the remainder of the 45 minute race. Around 30 minutes other riders started to tire, while I was just getting warmed up. I finished the race strong, moving up to 6th place by the end. I had a teammate in the race who finished 4th. I couldn't quite make it that far up. If only the race were a couple hours longer…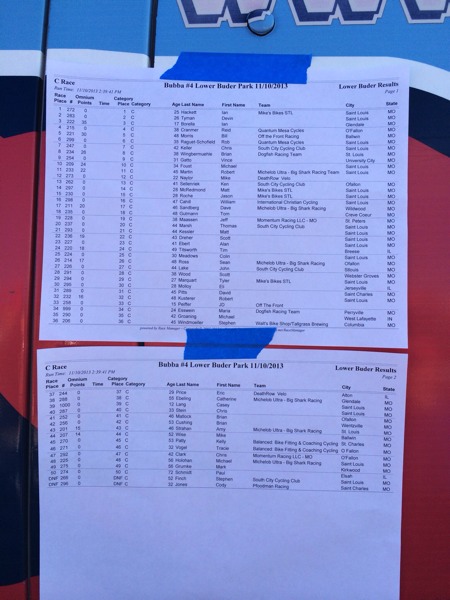 My race execution was nearly flawless. I didn't crash and I didn't lose any time with silly mistakes. I did have one horrible snafu during the race. Since it was sunny and only 50˚F during the race I decided to wear sunglasses. Well, I got so hot I was drenched in sweat and since I didn't have a breeze to dry the sweat off my face it all dripped into my eyes. There were a couple of sections where had to nearly close my eyes to mitigate the stinging, which made it difficult to see where I was going… which is kind of important in a twisty, turny race. This is the type of problem I frequently have when it's 95˚F, but I've never experienced it at this temperature.
Lesson learned.