Variety is the spice of life. I enjoy doing races I've never done before and traveling to places I've never been. At the same time, there's just some races you enjoy so much you want to do them every year. I've done the Forest Park XC Festival open 4K all three years we've lived in Saint Louis, as well as the Macklind Mile. Last Saturday I couldn't pass up the opportunity to run the Gravois Kiwanis XC 5K for the third year in a row. It's fairly small and very low-key. The course is all grass on rolling hills.
As was the case last year, the race fell two weeks before my much more important objective–the Howl at the Moon 8 Hour race. So this wasn't going to be a quick-run-and-then-head-home kind of day. I planned to be at Jefferson Barracks park for several hours. I ran the full 5K course as a warmup, finishing just before the race start.
With a very slow warmup and no strides I was ill prepared for the extremely fast race start, but I settled into it after a quarter mile or so. By that time I had passed nearly all the quick starters, save one. He was really moving. I was going to have my work cut out for me. I gained significant ground on the downhill in the second quarter mile, but we turned a corner, went back uphill, and I lost him for good.
I continued to run hard and steady the rest of the race, despite losing ground to the leader, and despite knowing full well I would be running a few more hours after the race. I crossed the finish line in 18:19, 39 seconds faster than last year (when I finished 3rd), and 1:17 faster than two years ago (when I finished 1st). So this year's 2nd place finish rounds out the podium for me.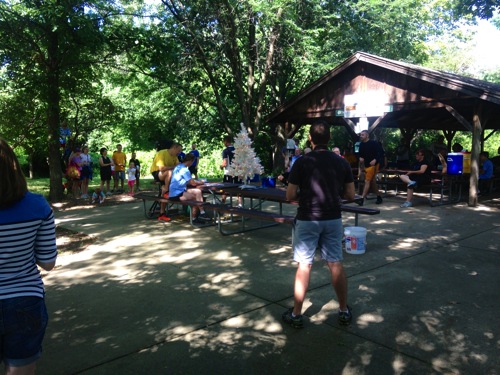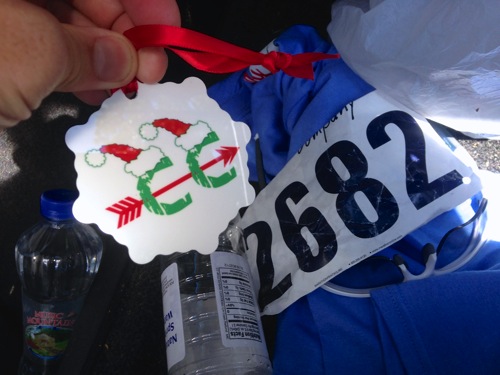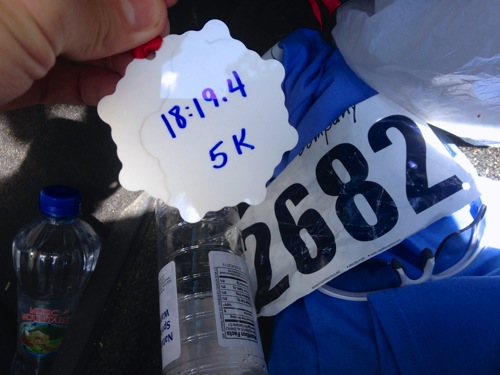 I spent about 10 minutes recovering before heading back out, very slowly, for another loop. After that came the awards, then about two more hours of running. I finished the day with 21 miles, which was actually not very difficult given the cooler weather we had. The race was quite enjoyable again this year.