The Run Through Time Marathon in Salida, CO is kind of a big deal in this part of the country. In mid-March it's really the first long distance trail race of the year. It seemed like everyone I knew was doing it. Melissa really wanted to go to Monument Valley the following weekend, and since she was injured there was some talk of me doing that race instead. Fortunately her injury healed up, so she was able to do the race she really wanted. And at the last minute I was able to jump into this marathon in Salida.
All my best marathons happen with when I decide to run them at the last minute.
I scouted out a few places to camp the night before the race. Being mid-March with sub-freezing temperatures at night, one would think there wouldn't be much competition for camping spots. But in Colorado there's always competition for camping spots. I really had no idea what to expect. Complicating matters was the fact that we arrived to a campground along the Arkansas River after dark and we had trouble finding our way around. We eventually made it to a campsite. In the morning we discovered it looked like this: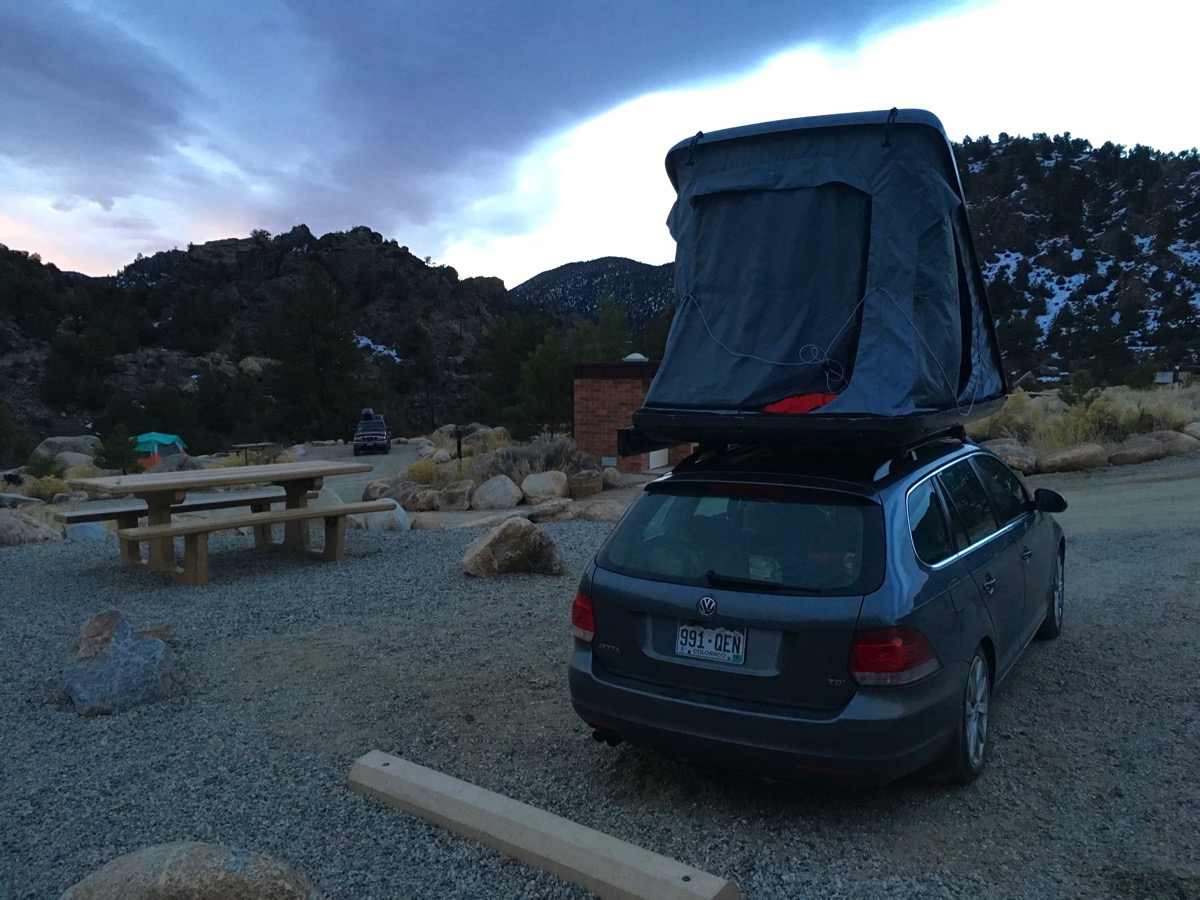 On the way to the race we were treated to a glorious view of the sunrise hitting Mt. Shivano (14,235 ft).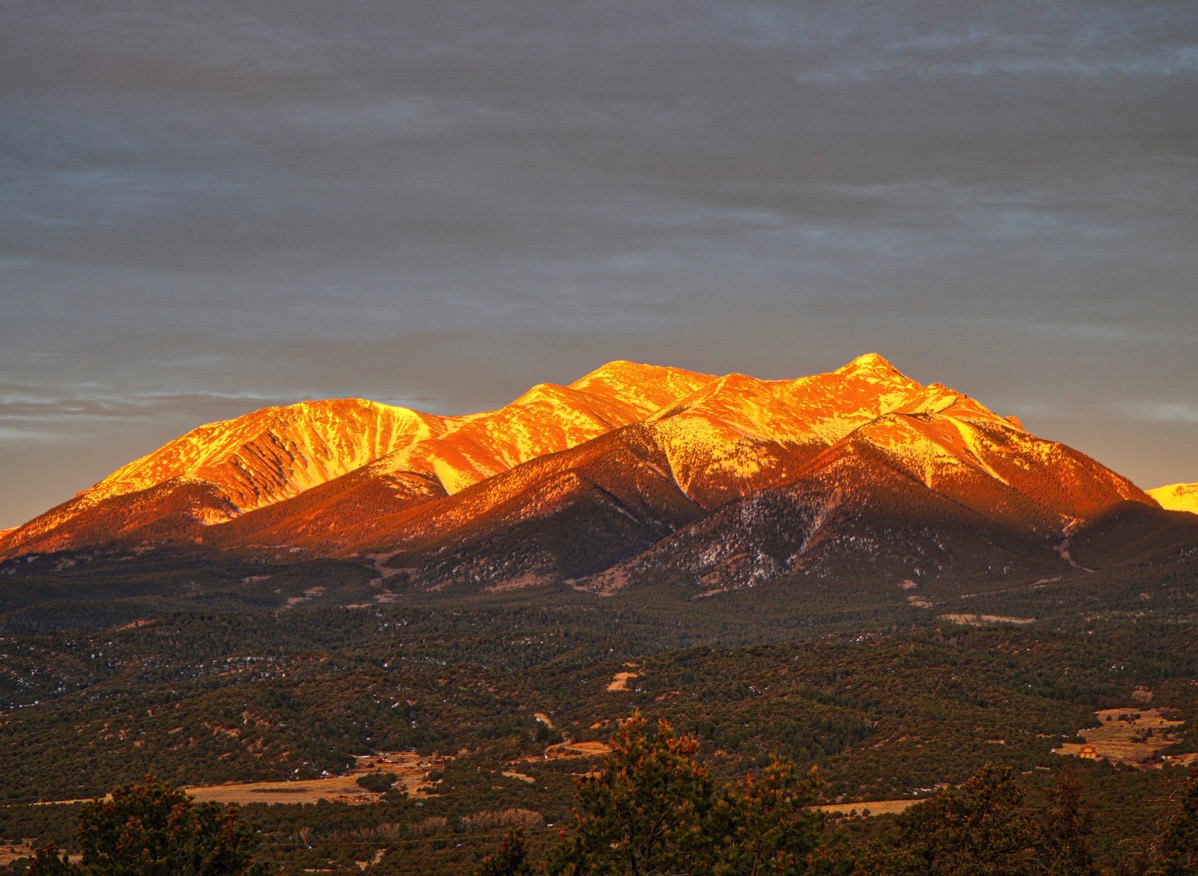 Once at the race I saw what seemed like every single person I know in Colorado. The course started with 2-3 flat-ish miles near town before heading up into the mountains.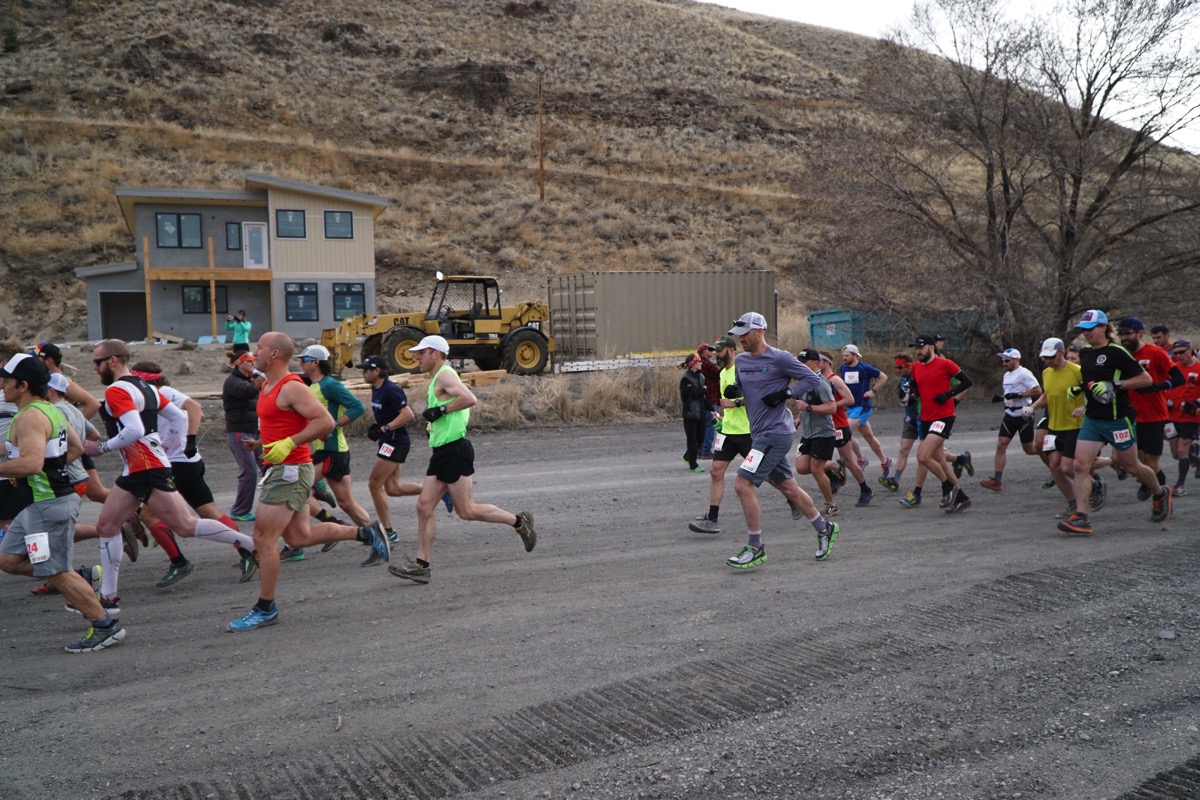 Photo by Melissa
The start was fast and the competitors spread out pretty quickly.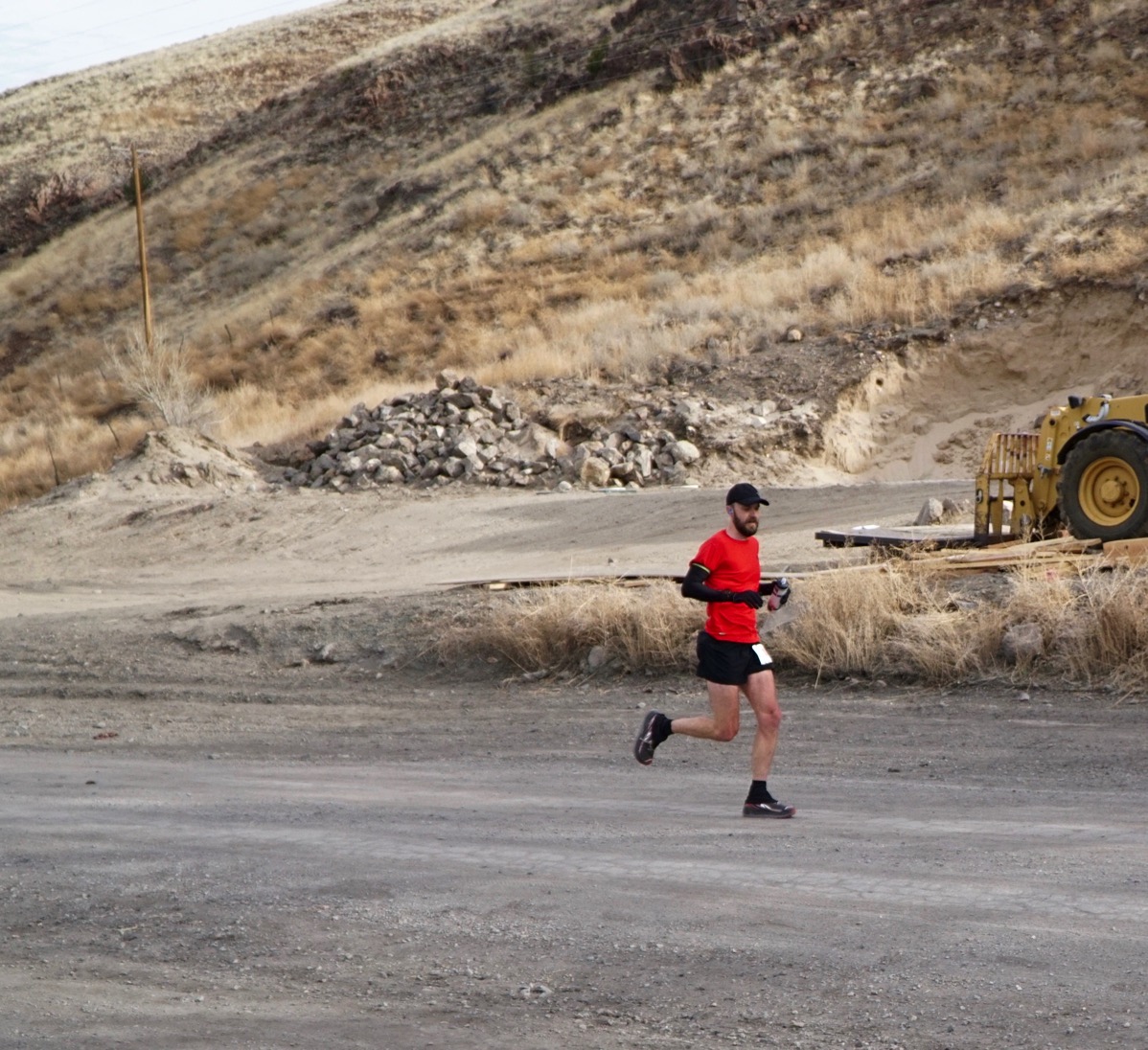 Photo by Melissa
Will ran the kids race.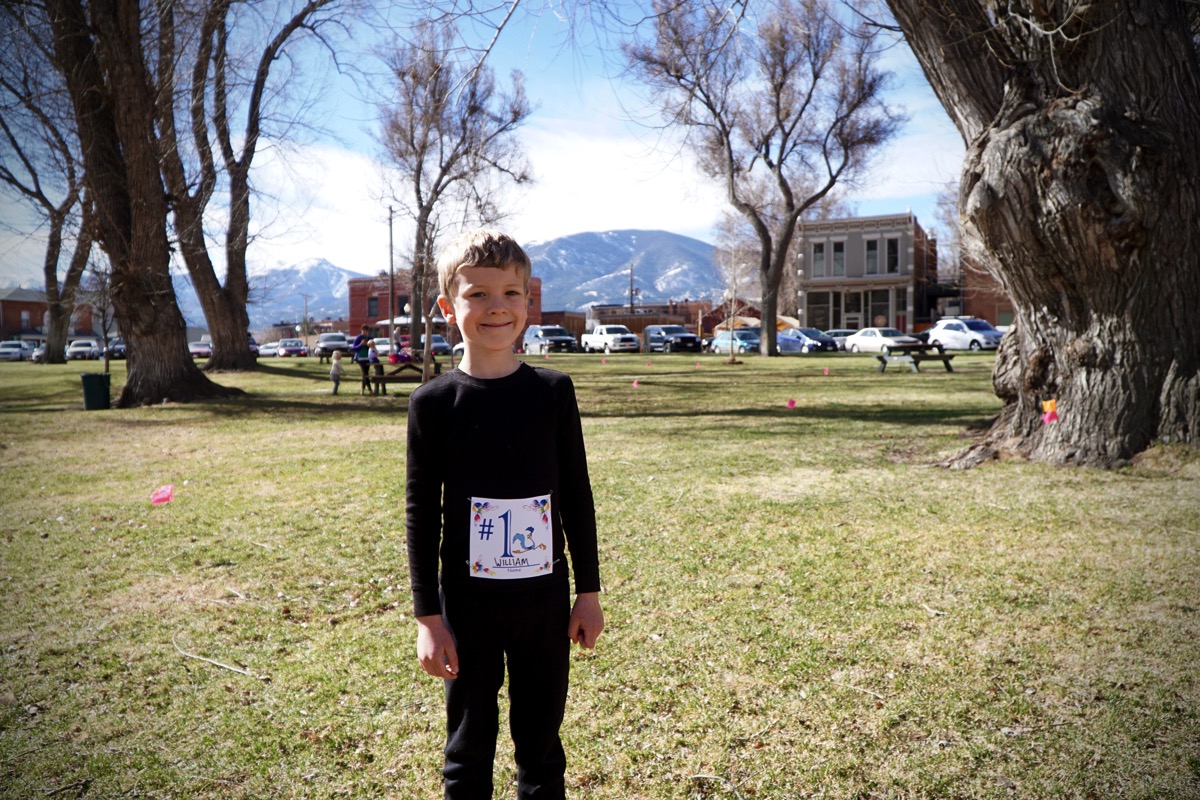 Photo by Melissa
After 5 miles of up and down (more up than down) the climbing started in earnest. I felt like I may have been struggling early on, but once I hit the steep part of the climb people started coming back to me. I passed two friends who had started out faster than me.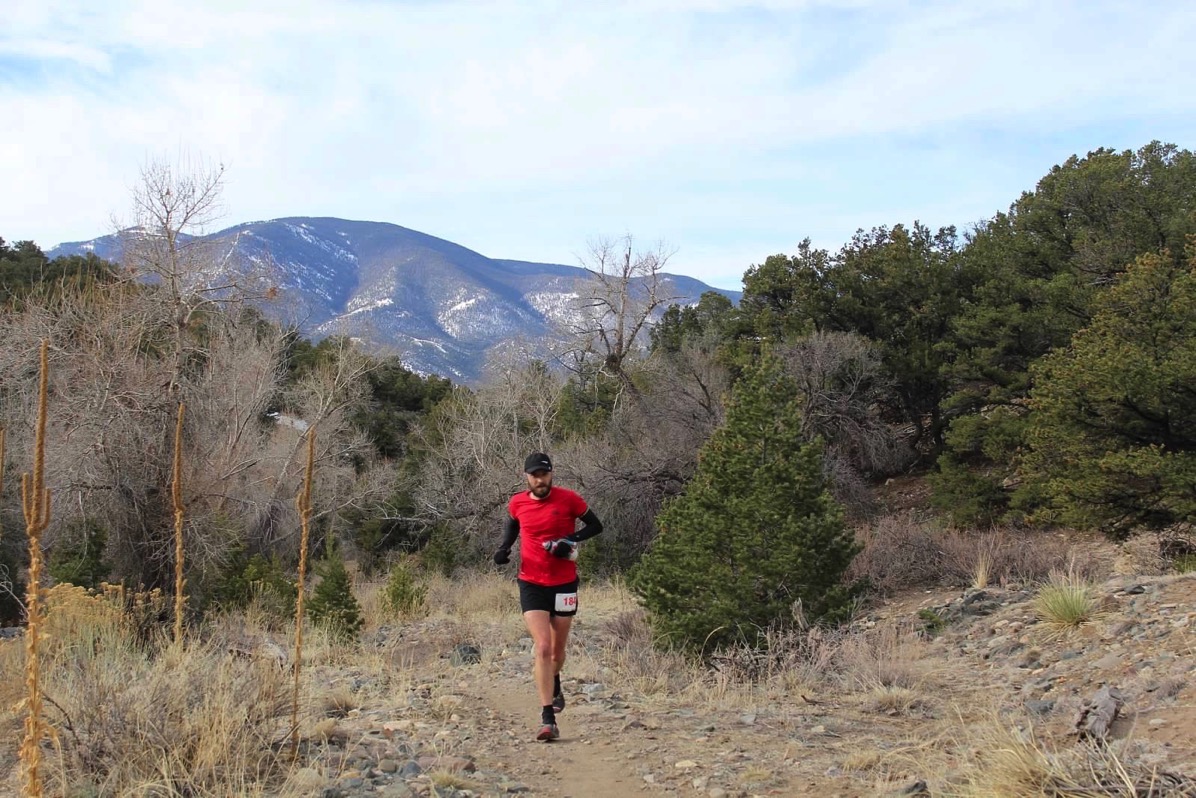 Photo by ???
I hit the halfway turnaround at the high point on the course (~9,000 ft) feeling ready to rip the descent.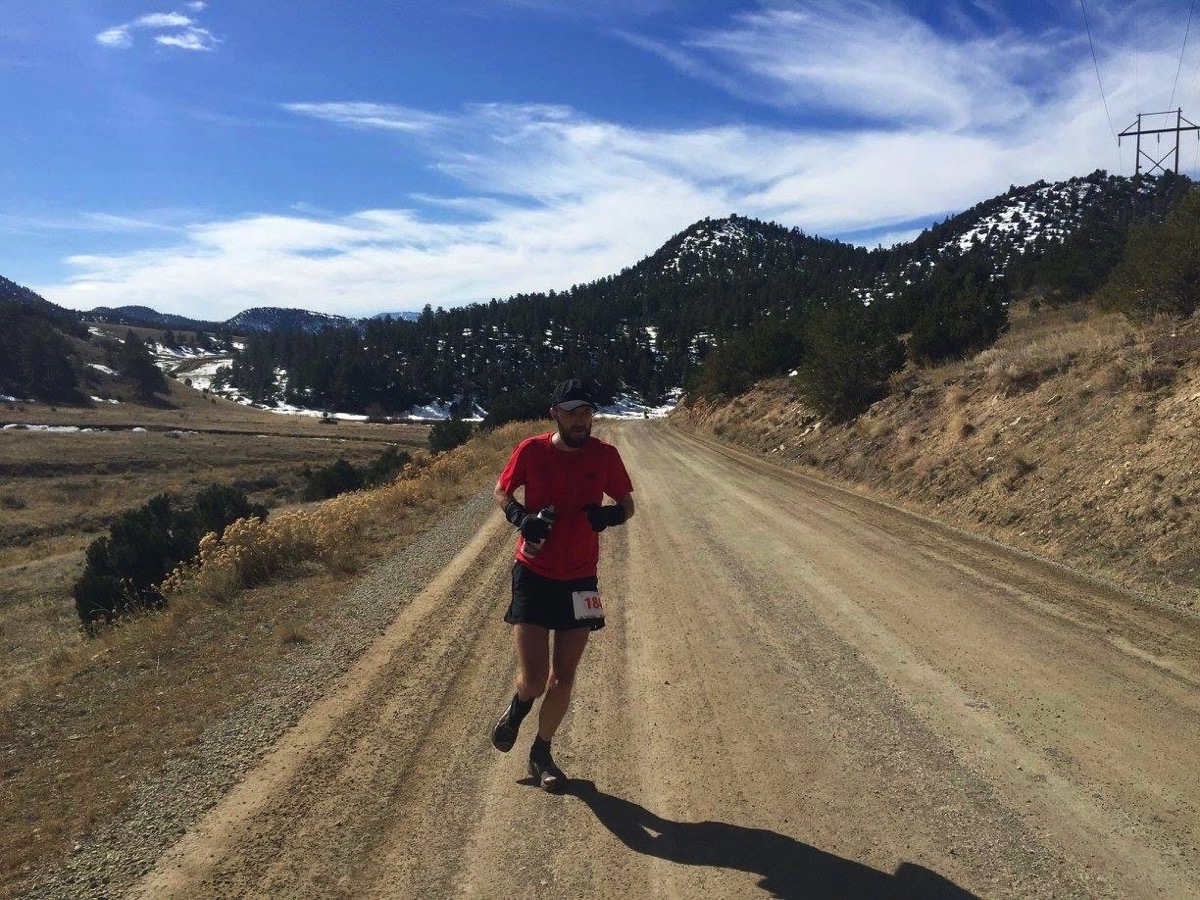 Photo by ???

The way back down the mountain went well for a while. Then we turned off the nice wide Jeep road and onto a twisty, freshly cut mountain bike trail. I had to slow quite a bit. There were a few places with deep snow where I had to stop and look around for a while before I spotted the trail. I thought for sure a ton of people would catch up and pass me at any moment, but that never really happened. There was one person who passed me on the way down and it turned out to be a guy I knew. The trail got easier with about two miles of downhill left. The marathon runners merged with the half marathon runners at that point, so I had to do quite a bit of passing in the last two miles.
Of course, it couldn't be easy. On a switchback I happened to see my friend Pete just behind me and closing fast. I had to haul ass down the rest of the trail to stay ahead of him to the finish line.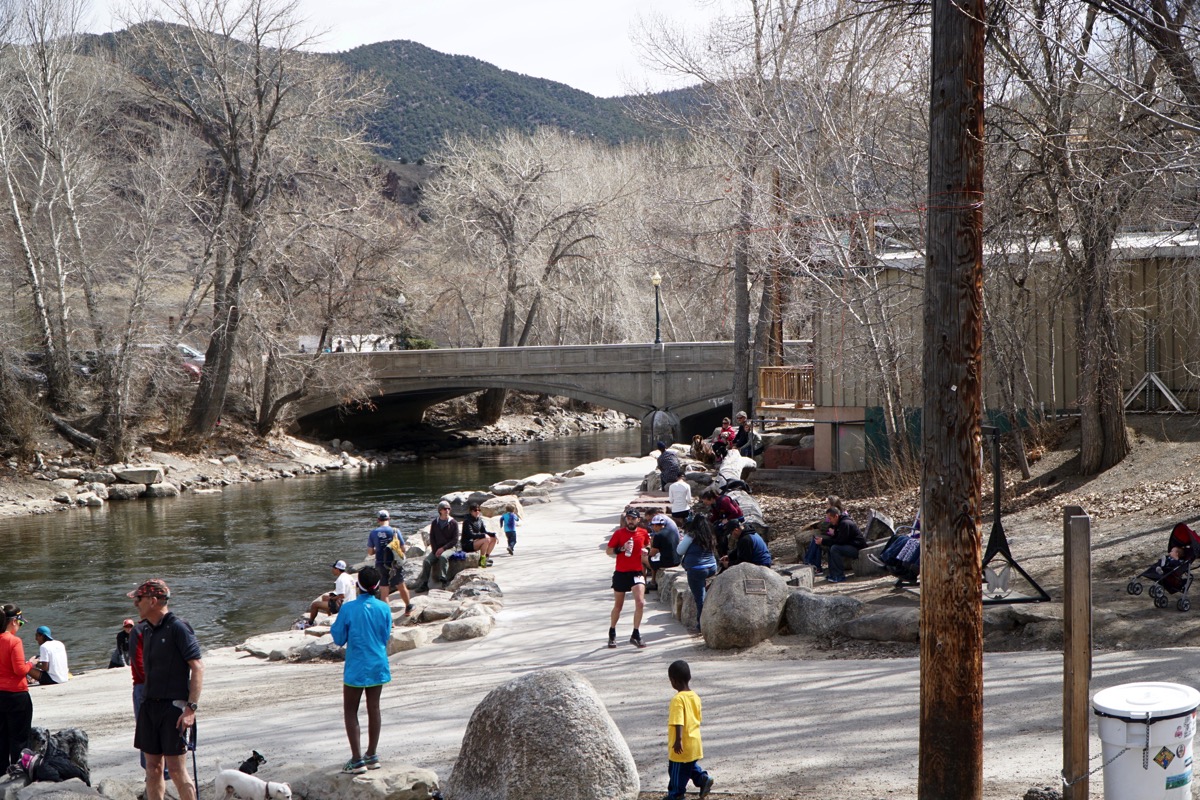 Photo by Melissa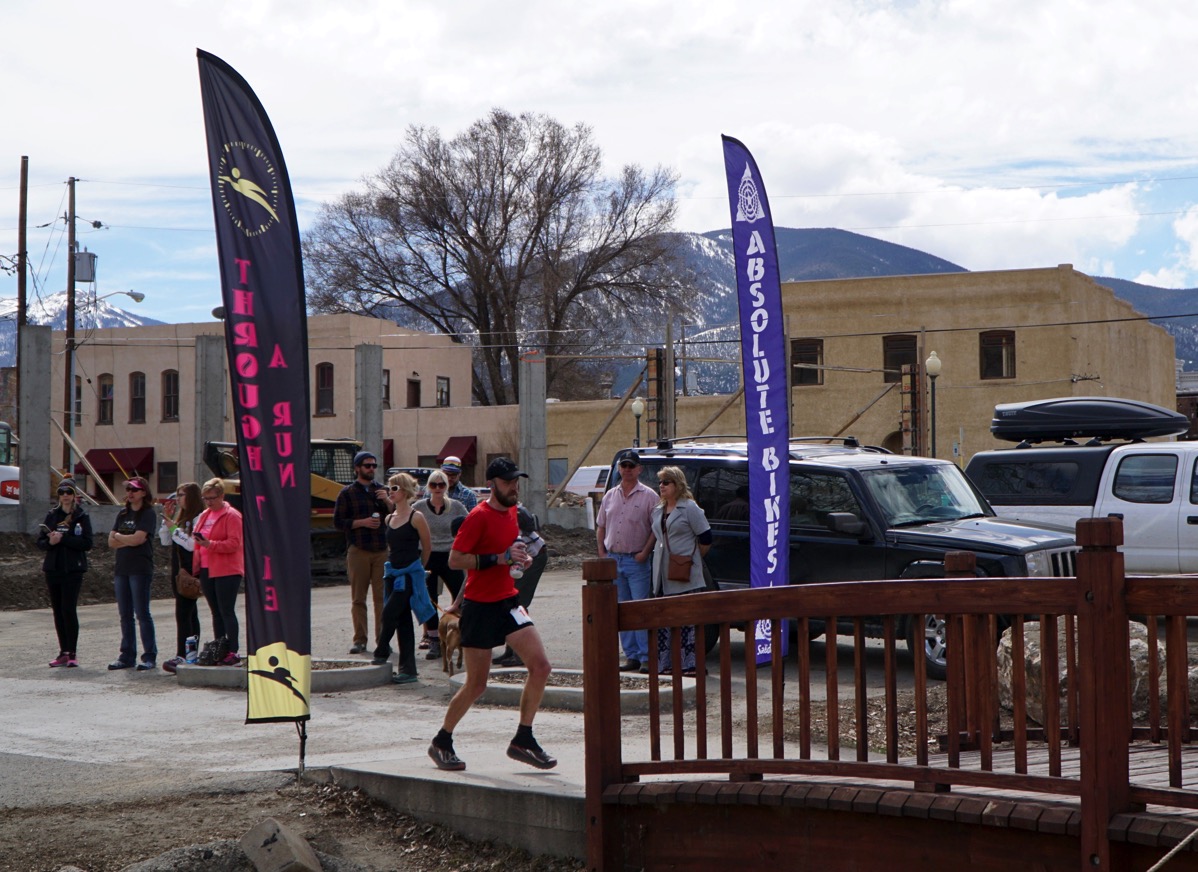 Photo by Melissa
My time of 3:47:40 made this my fastest trail marathon ever (just barely). I had a few minor problems, but things mostly went well for me. I did the race in the midst of a heavy month of training with essentially no rest before or after (this wasn't an A race), yet I managed to run pretty strongly.