The Bubba Cross race at Concordia seminary is the closest bike race to my house, about a half mile away. I missed it two years ago. I barely made it in time to race last year. This year I had the race on my calendar and I was determined to make it on time. The turnout for the C race was slightly smaller than last week (41 vs. 52), but there was still a sizable group of riders. This course was far more technical than last week (more turns, fewer straightaways) and it had a few hills. And although the ground was dry, many of the tight turns had leaves on the ground, which was kind of like riding on ice.
I lined up in the front row and went like a bat out of hell for the first turn, reaching it in maybe 3rd or 4th place. Early in the first lap 1-2 people passed me. After bunny hopping the log pile on the downhill backstretch I started to get my act together. I passed a guy, then another guy. On the second lap I was in 3rd again. Within the span of 5 seconds #2 slid out in a corner, then #1 stopped on the side with a mechanical. I found myself in unfamiliar territory, accidentally leading the race. But the lead was short lived, as my teammate Reid passed me on the uphill section. He got a good gap on me before I started to claw my way back.
We spent most of the race 1 & 2. Occasionally a guy would start to make up ground from behind before we would pull away. With about two laps to go I heard a guy come up behind and we weren't able to shake him loose. With half a lap to go he made a good pass around me to wedge himself between us. I was a bit surprised to see this guy riding a mountain bike rather than a CX bike, which told me a thing or two about him–notably that he can probably take these corners much faster than we can. If one of us was going to win we would have to stay in front of him through the last technical section.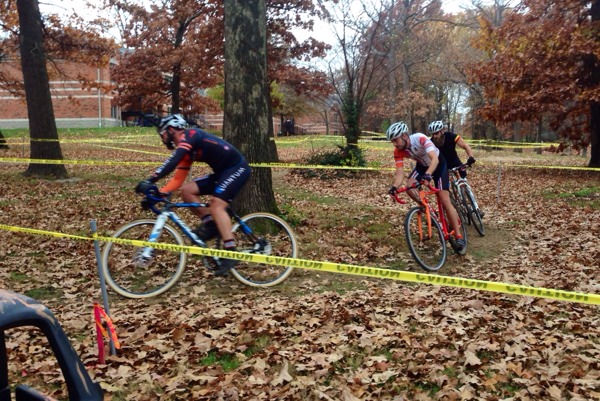 Photos by Melissa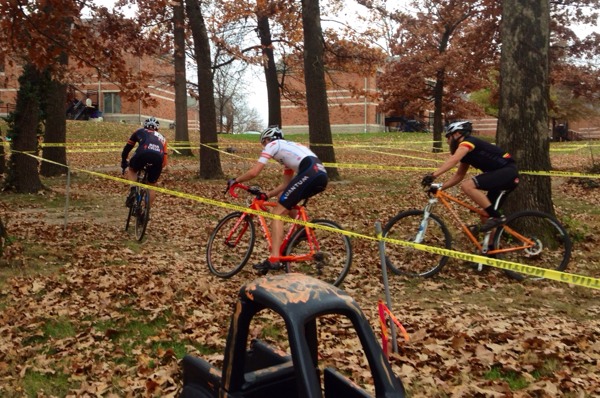 Coming up the long gradual hill on the last lap the pace slowed and #2 moved out wide to start to make a pass. This could have been it–game over. If I had had time to think I would have recalled the brilliant (and hilariously 80's) bicycle racing movie American Flyers.
"There are these decisive moments in bike racing alright. When the moment came, I gave up."
Marcus Sommers (American Flyers)
But I didn't have time to think. This was the decisive moment. And I wasn't ready to give up. Before #2 was able to get completely around my teammate I rode out even wider, where it was even bumpier and leaf-covered, and pushed up the hill as hard as I could. I managed to pass them both before the next technical section. Coming out of the final few turns onto the finishing straight in a grassy field I had a very slim advantage. I buried my head and pushed the pedals as hard as I could to the finish line, all the while seeing his wheel catching up with mine. We crossed the line in a photo finish, with my wheel literally a couple inches ahead of his.
The sprint wasn't pretty. If Cosmo Catalano were to make a How the race was won video about this event, he would no doubt mock my seated position, small chainring, and hands on the brake hoods. But that's okay, it got the job done.
The #2 finisher was an endurance mountain biker. Usually, I do better the longer the race, but against him I'm not sure that would have been the case. My teammate Reid rounded off the podium in 3rd place. I really expected him to win (he led most of the way). But things change. And at least one of us took 1st.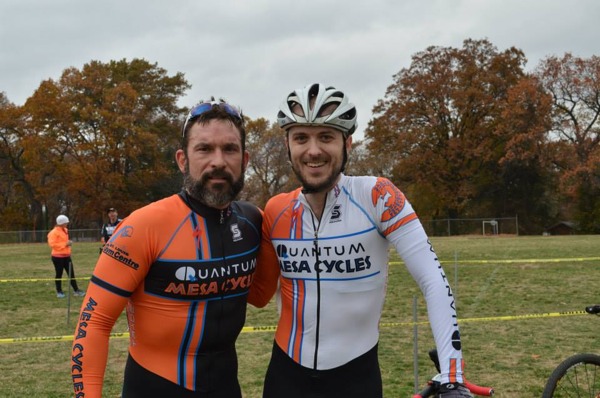 Photo courtesy of Reid Cranmer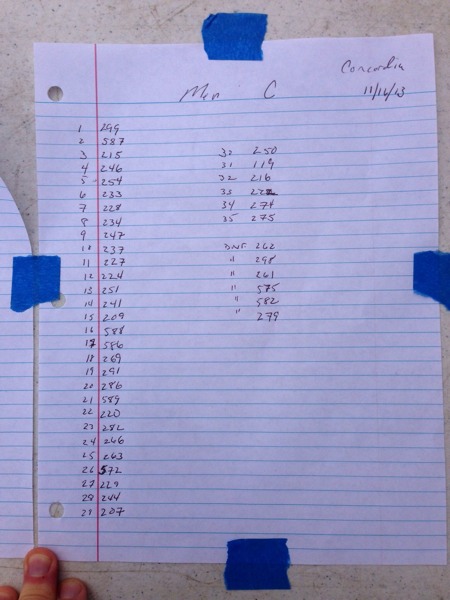 Bike races usually pay a cash prize for the top finishers. I've earned small cash prizes a few times, and I actually broke even twice. The $30 payout I received for 1st place in this race marks the first time I actually came out ahead once you subtract out the $25 race entry fee.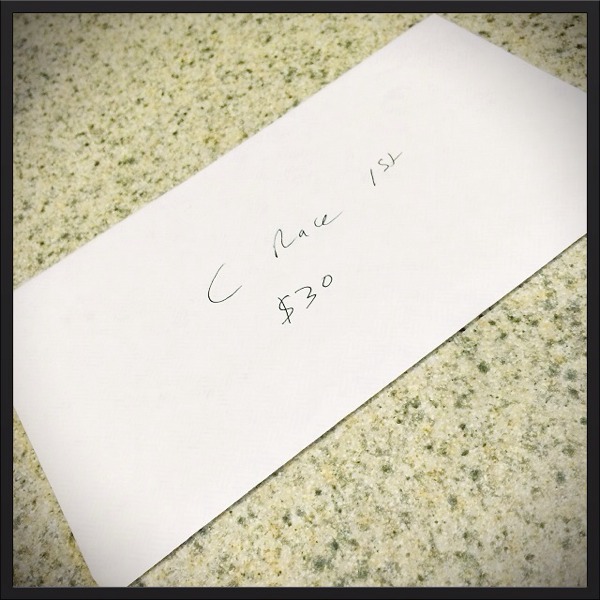 I'm moving up in the world.