Cheyenne Cyclocross Series #1
Cross season started for me with a very low-key event up in Cheyenne, WY.  The first race of the Cheyenne Cyclocross Series had about 15 people total show up for beginner/intermediate/advanced men/women/junior races.  The organizer decided to just have everyone race at the same time.
One guy started fast.  I caught up to him and passed him after half a lap or so, then I was alone at the front for the rest of the 35 minute race.  One guy finished half a lap behind me, while everyone else finished more than a full lap behind me.
So, reasonably good start to the season.
---
New Belgium Cyclocross #1
This was a much bigger race than the last one.  It takes place on a very rough (made for mountain bikes) course.  I flatted out of the race after a quarter of a lap.  Nobody there was the slightest bit interested in helping me out.  I've never felt so unwelcome amongst a group of cyclists.  This was a horrible experience.
---
Cross of the North – Friday
Cross of the North came week after the Blue Sky Marathon.  I did well at this race last year on a different course.  This course didn't suit me quite as well (bumpy, loose dirt, off-camber, few straightaways), but it was fun nonetheless.  I started in the last row (which precluded any chance I could have had at a good result).  I rode hard.  I passed people the entire race.  I worked my way up to 9th place.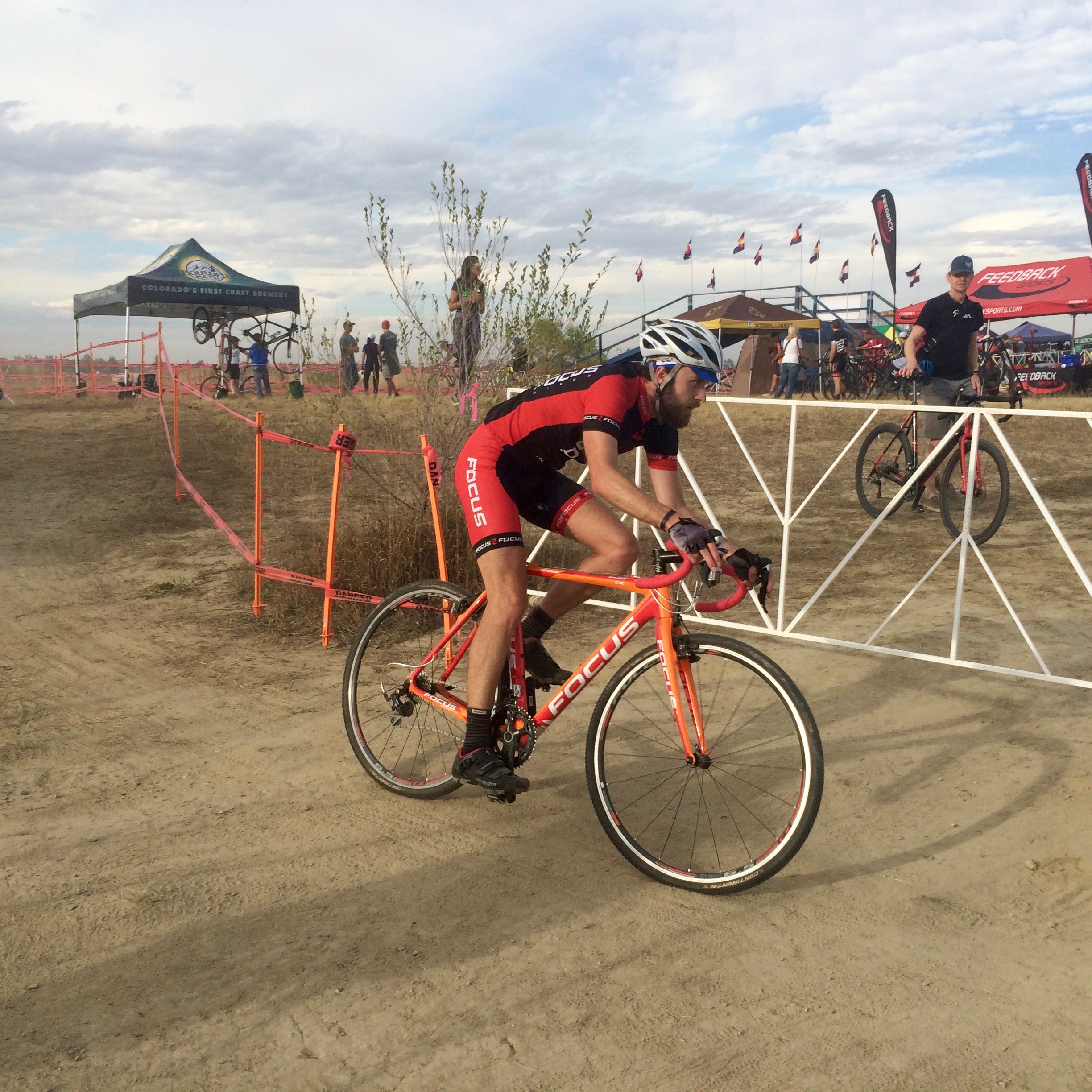 Photo by Melissa
---
Cross of the North – Sunday
I actually had a really good start for a change, and moved up a lot during the first part of the first lap.  Then somebody rode right into me, knocked me off my bike, and dropped my chain.  By the time I had fixed my bike and remounted 22 people had passed me and I was even farther back than I was at the start.  I rode hard.  I passed people the entire race.  I finished 22nd (the exact number of people who passed me after I got knocked off my bike).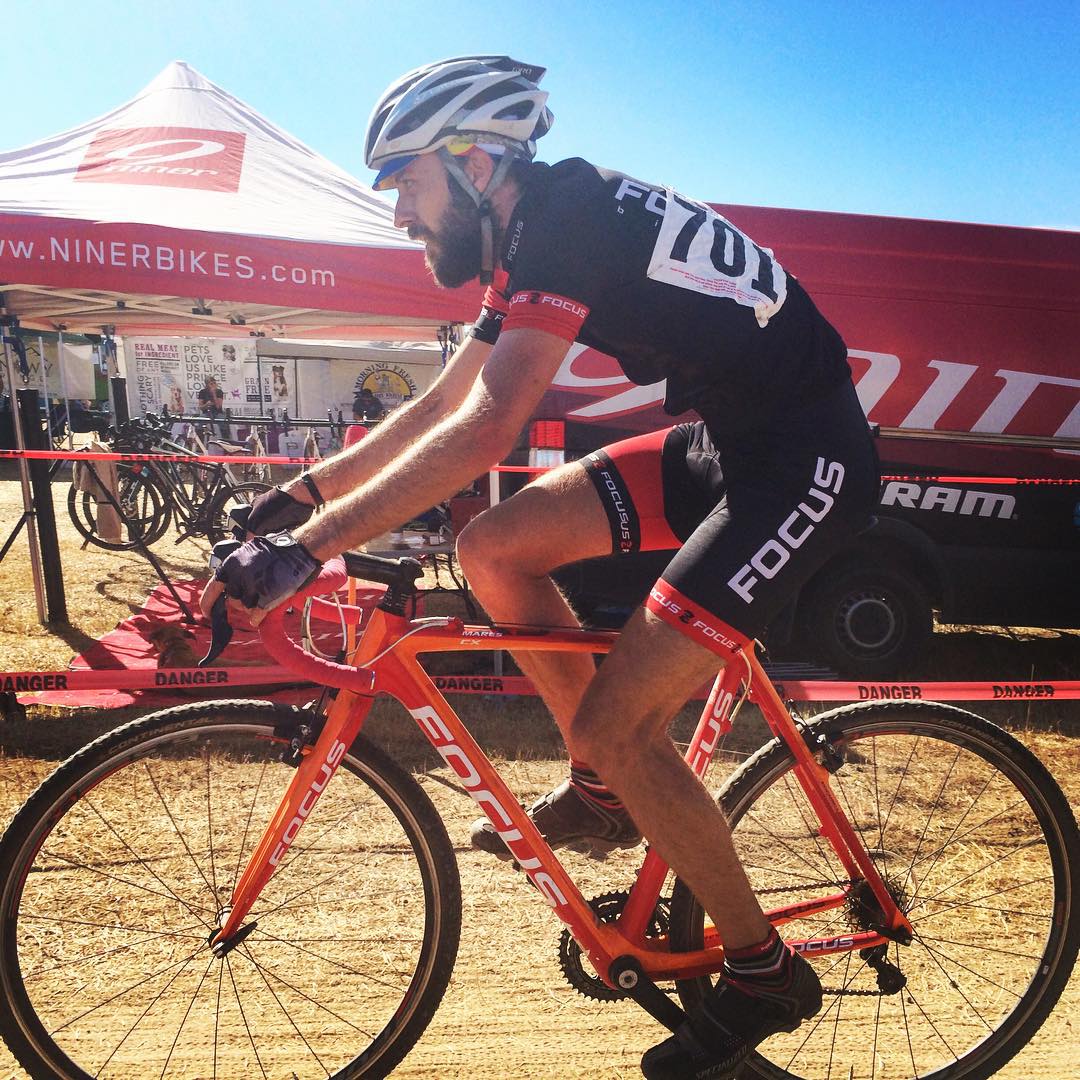 Photo by Melissa
---
New Belgium Cyclocross #2
This race went much better than my first attempt at New Belgium, which is to say I finished.  But it wasn't without incident.  I was very far back at the start and I was stuck behind people the entire race.  This is a course that is not well suited to, you know, passing people (or peddling, for that matter).  I had moved up quite a bit then on the very last lap I tripped over the barriers and fell flat on my face.  I got up quickly and didn't lose any places between there and the finish line.  It was embarassing.
---
Indy Cross
I was visiting the midwest in late October and a friend of mine talked me into a cross race in Indianapolis (then he didn't show up).  The race was fun.  It was raining and the all-grass course was super-slippery (everyone went down at some point during the race).  At the risk of sounding like a broken record, A bad start left me far back in the field, I passed people the entire race, I finished unremarkably.