I did a cyclocross race a couple weeks ago, Cyclo X Series Race 1. The race was nothing special, and being only my second bike race of the year, I was predictably mediocre. The race was notable for two reasons, however.
It was my first bike race in Colorado, just outside of Boulder (endurance athletics capital of the USA).
I got the first call-up. Wait, what?
I know, I was as surprised as anybody. As I've experienced over and over and over again, getting a good start is key to success in cyclocross. The field for this race (a Cat 4 masters 35+, at that) was the biggest CX field I've ever raced in, with around 70 starters. Before the start I settled in somewhere around the middle. Then they made the call-ups, where certain riders based on past success get to move to the very front for a better starting position. The race official called my name. First. I stood there, stunned, for several moments, partly because he butchered my unpronounceable name, and partly because I had absolutely no expectation of a call-up (and really no idea how that could be possible). I moved to the front row while the later call-ups filled in around me. Then came the rest of the field. Then we were ready to start.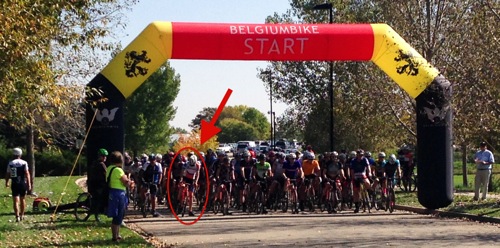 All photos by Melissa
All hell broke loose. This was the fastest start to any bike race I've ever done. Perhaps I was still in shock from the call-up, or perhaps because I just haven't raced in so many months, but I was stinking up the place. In the quarter mile of pavement before we hit the dirt trail I went from 1st place down to about 50th, and I was gasping for breath.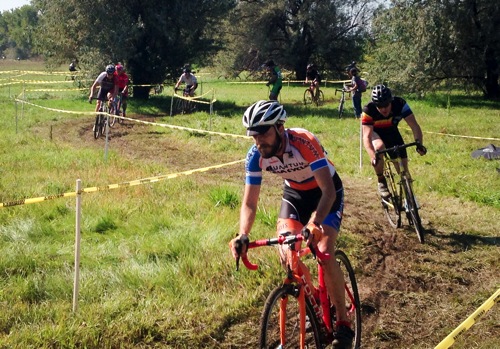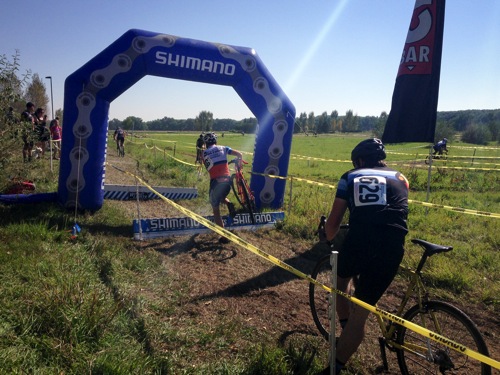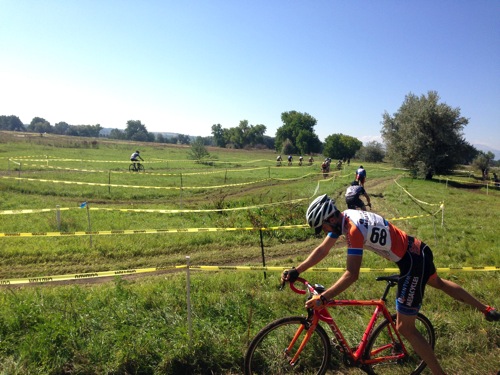 Of course, the speeds slowed significantly once were were on the dirt and grass. I passed a few people on each of the first few crowded turns, then I continued to move up on the straightaways. There were a couple nasty sections of mud (artificially created, it's bone dry out here), and some fast flow-y sections. This was actually the fastest CX course I've raced. There were a couple groups of barriers, but no other reason to dismount. By the end of the first lap I had moved up to 32nd place.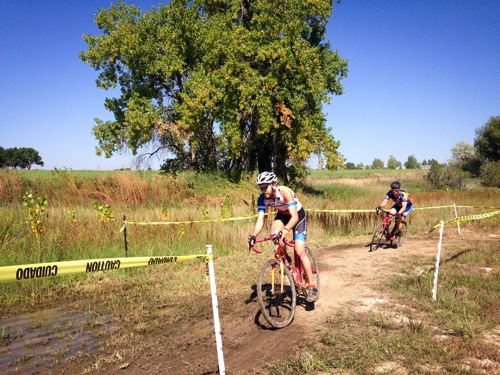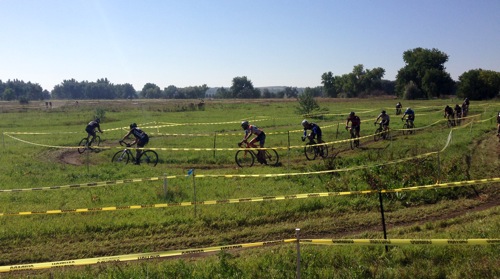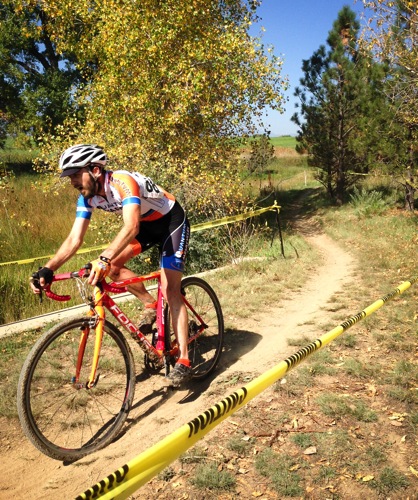 The next three laps were much less eventful than the first. I moved up 1-2 places per lap, and perhaps lost 1 place. I finished the 40 minute race in 29th place, just barely in the top half of the field. My lungs were burning. It was super fun to be back out doing CX, perhaps my favorite cycling discipline. But at the same time, my performance was somewhat embarrassing, if not on the whole then certainly the poor start. I can't let something like that happen again (as if I'll ever get the chance).