Across the Years 24 Hour Run
Melissa and I took the plunge and signed up to particpate in the Across the Years 24 Hour Run. Ever since completing the Never Summer 100K in July I've felt mentally prepared to try a 100 mile race. Sure, 100 miles is much, much longer than 100K, but Never Summer is a brutally difficult course. An easy 100 mile course probably wouldn't take me a whole lot longer (relatively speaking) than the 16 hours it took me to cover that mountainous 100K.
Well, it didn't really work out to run a 100 mile race the rest of the year, but there was one more chance at New Years: Across the Years. It's not a 100 mile race, but rather a 24 hour timed event. The course is easy–a 1.05 mile loop that's 85% dirt/gravel. I should be able to run 100 miles in 24 hours. I was confident I could.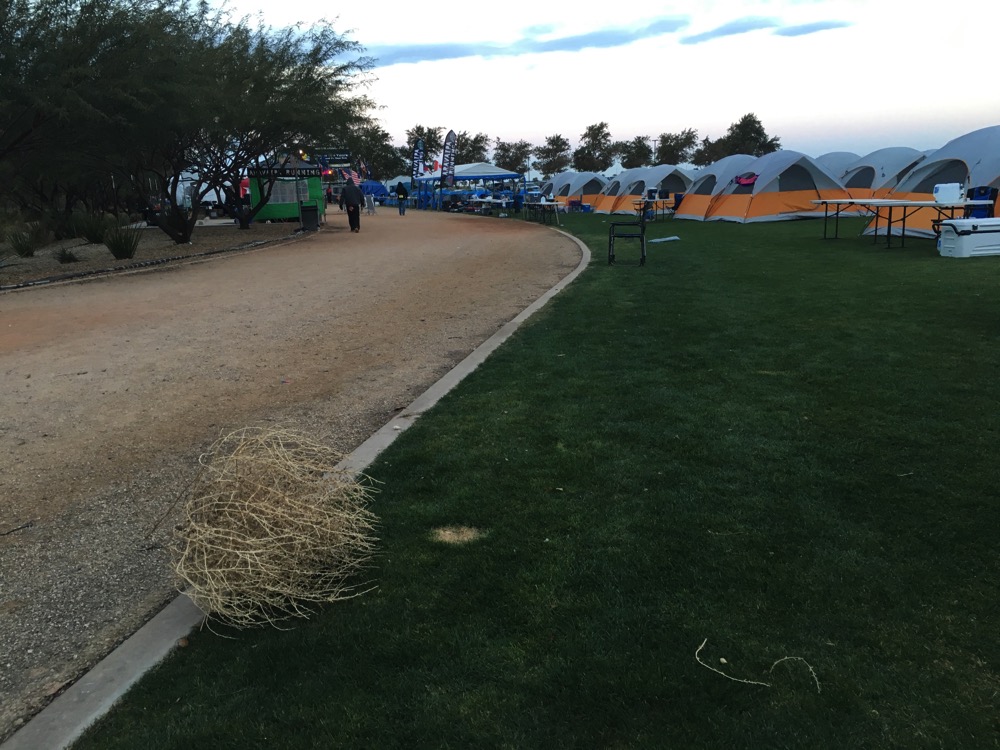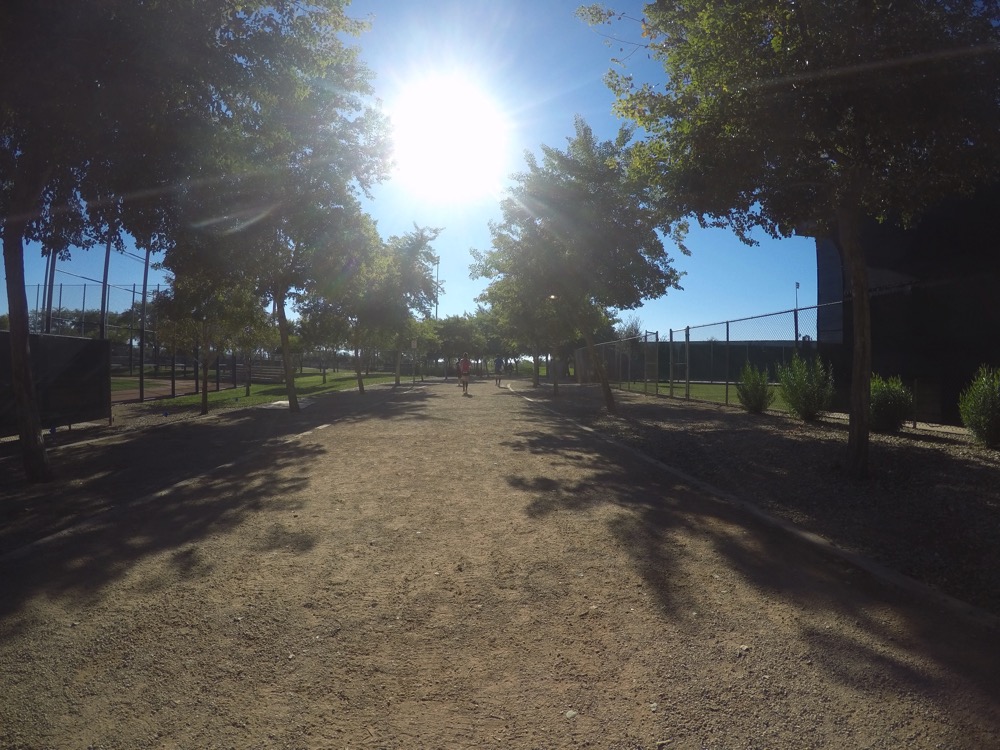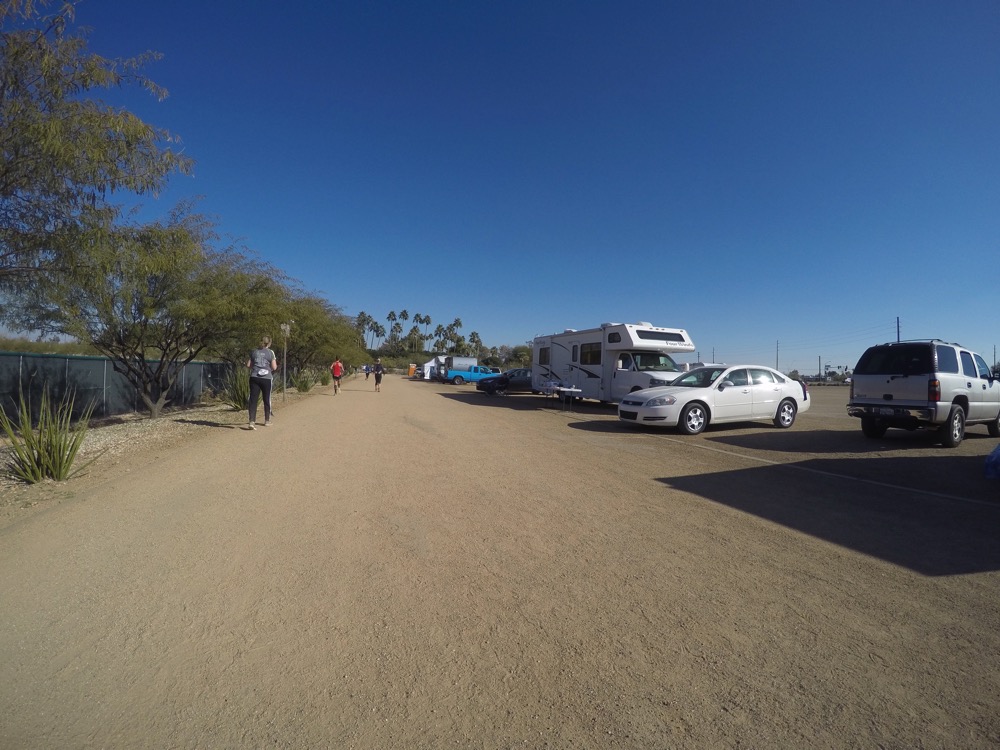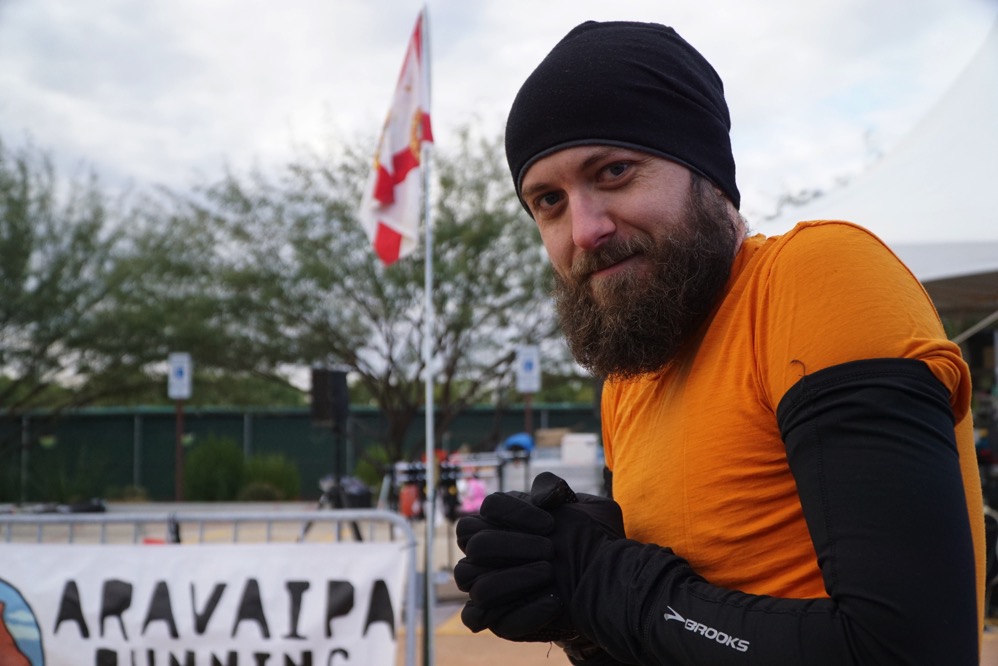 I know a lot of people who have run 100 miles. They all have the same advice for first timers: start slower than you think you need to. I knew this advice and I was thinking about it in the early hours of the race. The problem is, I really had no frame of reference for slower than I think I need to go. So I started at a comfortable pace–a pace I felt I could maintain all day. My heart rate was super low. But my pace was a bit quicker than I expected. I made a few concerted efforts to slow down, but every time I tried to slow I accidentally sped up instead. After a while I just went with it.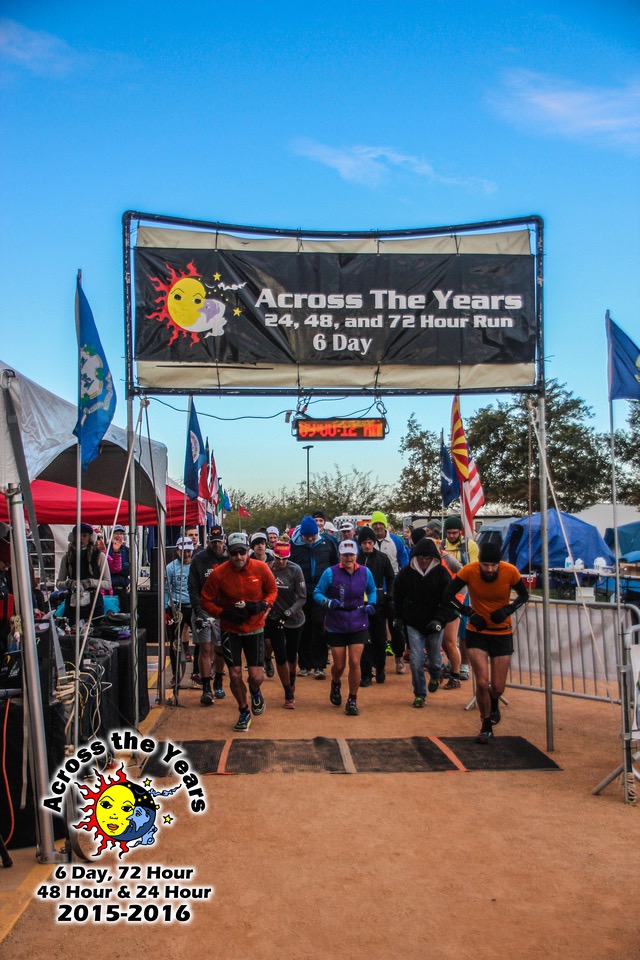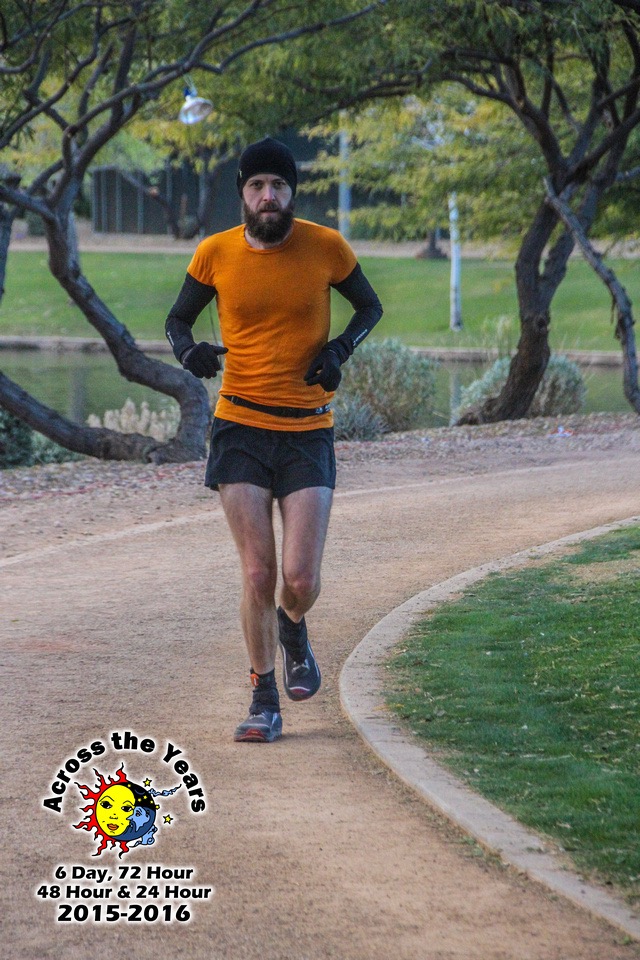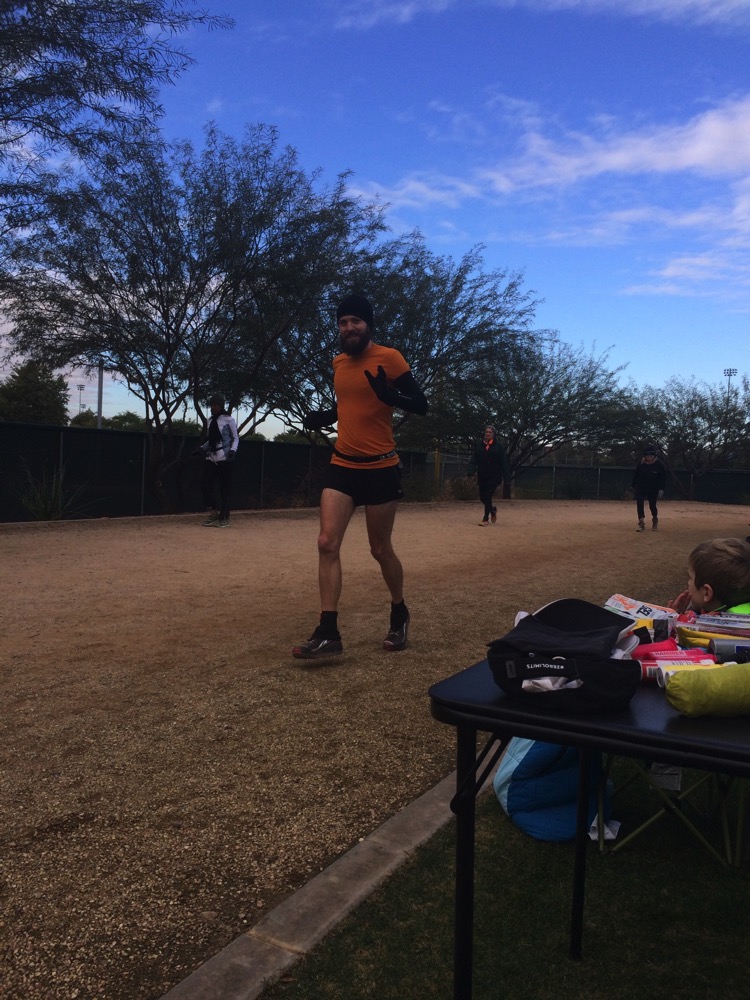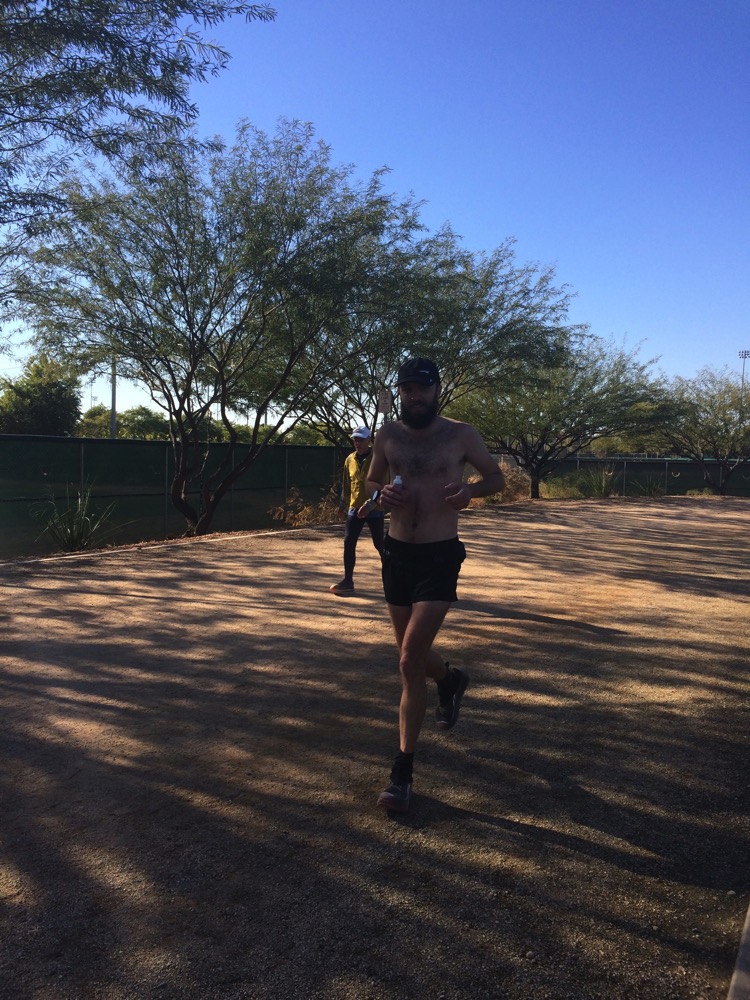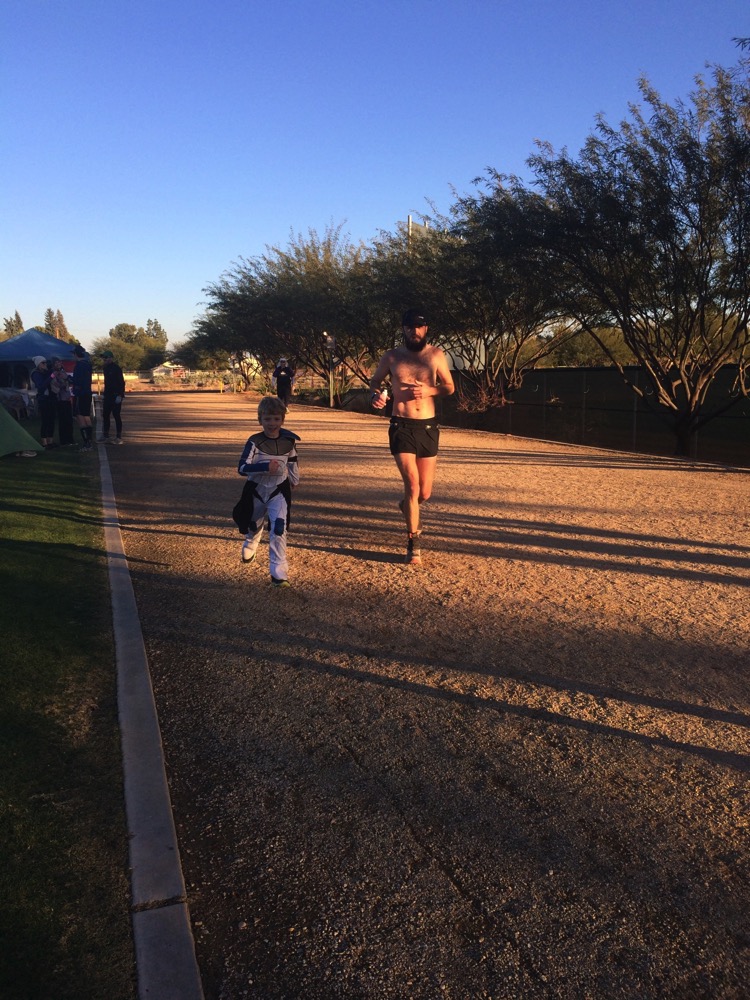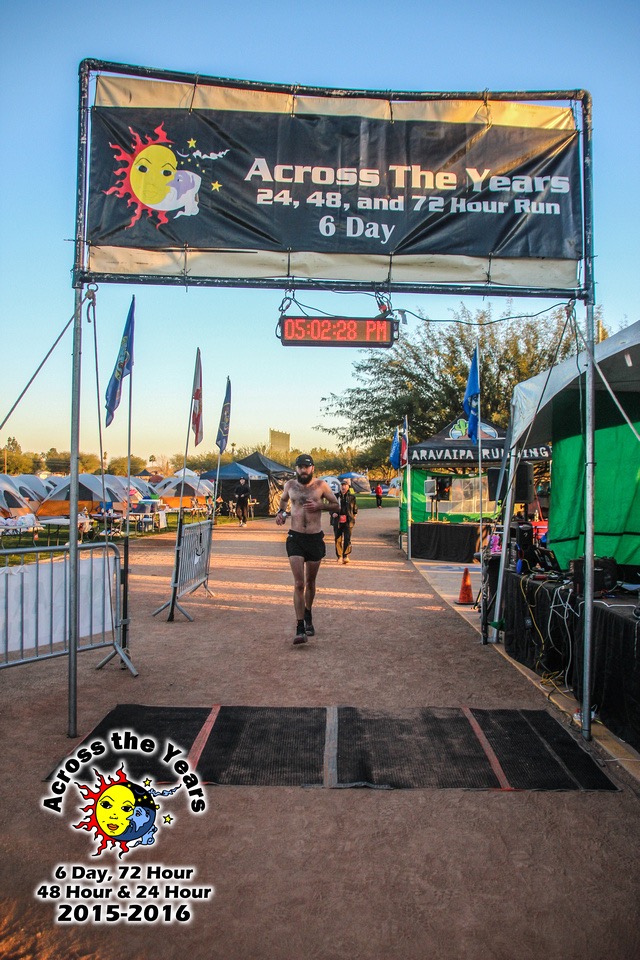 The result of my "comfortable pace" running was that I covered 50 miles in the first 8 hours of the event. This was too fast. I almost certainly wasn't going to run 100 miles in 16 hours and there was no chance I could possibly run 150 miles in 24 hours. So why was I running so fast? It didn't feel fast. In retrospect, my running pace was probably okay, but I should have spent more time walking, which would have slowed my average pace and left a little life in my legs. As it happened, I didn't walk a single step of the first 50 miles. Big mistake.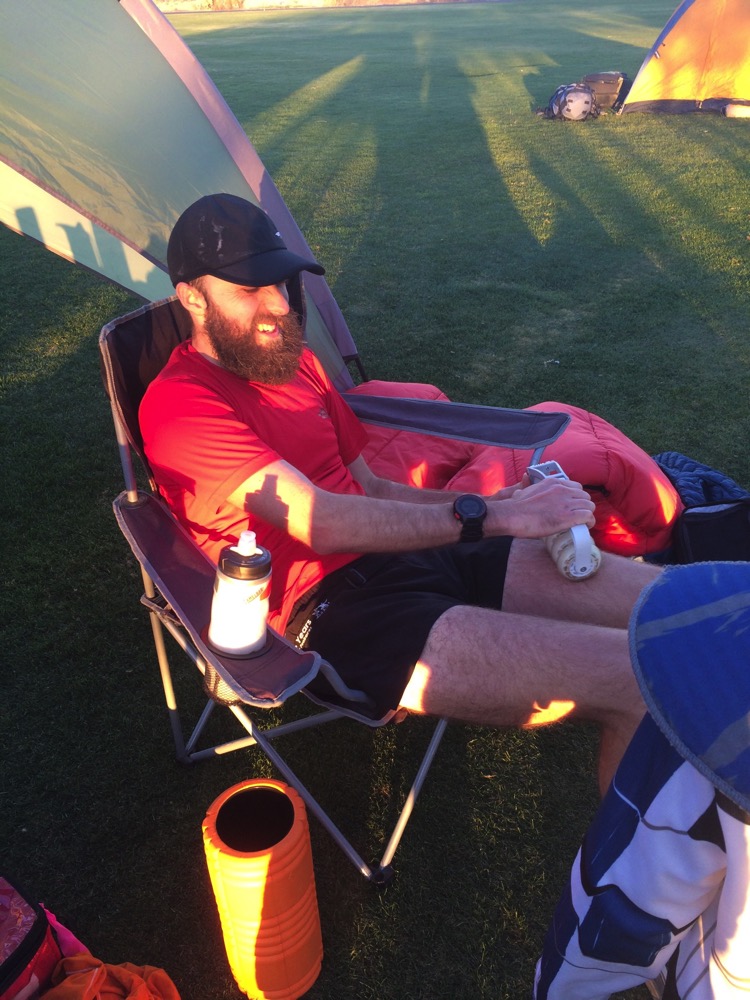 After 8 hours it was starting to get cold so I put on some warmer clothes and I walked a few miles. My legs were tired now, and I had 16 hours left to go. The sun was setting and I settled into a pattern of running a few miles and walking a mile. As much as my legs hurt, the extreme cold weather was bothering me more by this point. The temperature dropped to 22˚F during the night. I had been training in colder weather at home, but there's a big difference between 22˚F when you step out your front door and 22˚F after you've been running for 12 hours. This was just about the coldest I've ever felt in my life. I had to wear my winter coat (on top of my running jacket and long sleeve shirt) when I was walking. All the food and drinks I had sitting out froze solid.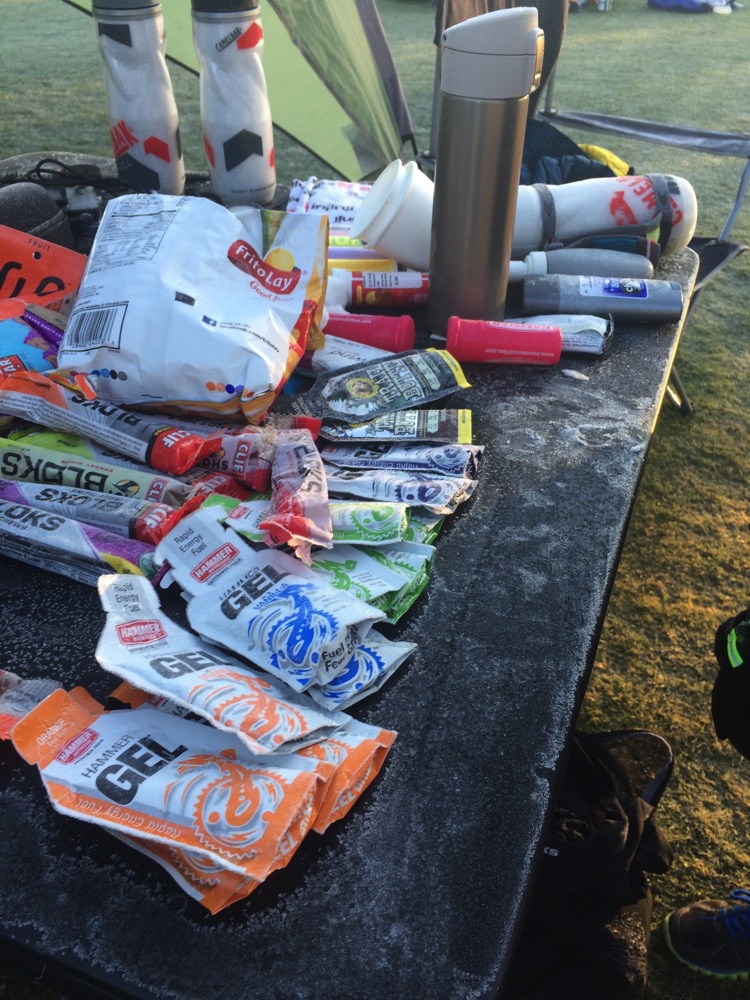 After the initial rough patch with my mileage in the early 50's I came back to life in the late 50's. I had another rough patch in the early 60's before coming back to life. I had another rough patch in the early 70's and again in the early 80's. By the mid 80's I was getting close enough to 100 that I was able to stay motivated to keep going. I was doing more running and less walking. My knees and hips hurt when I ran, but my ankles hurt when I walked. Since it hurt either way I figured I might as well just run.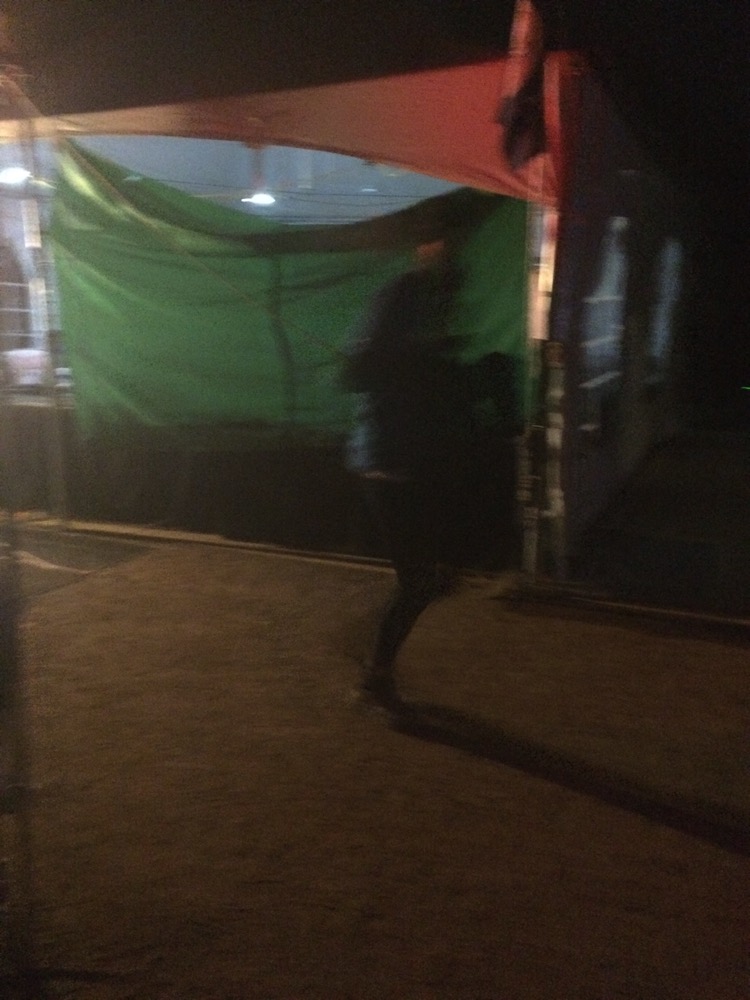 I feel like I'm a lone survivor
forgotten in a dark and deadly world
and on my own, I walk alone
to see the sun again I'd give anything
I passed the 100 mile mark around 20h30m. Now I had 3h30m for bonus miles. I was moving slow. I hadn't had a very good idea of my placing all day since the live results I could see all included people who had run previous days. When I passed 108 miles I suddenly moved into 1st place. Well okay then.
I did the math and figured I could finish with 112.33 miles. I reached that mark with 15 minutes to spare, but I really put everything I had into reaching 112. I couldn't muster the will to cover one more mile, despite having time to do so. My body was done a long time ago, but my mind took over and kept me going. Once my mind was out of it I was done.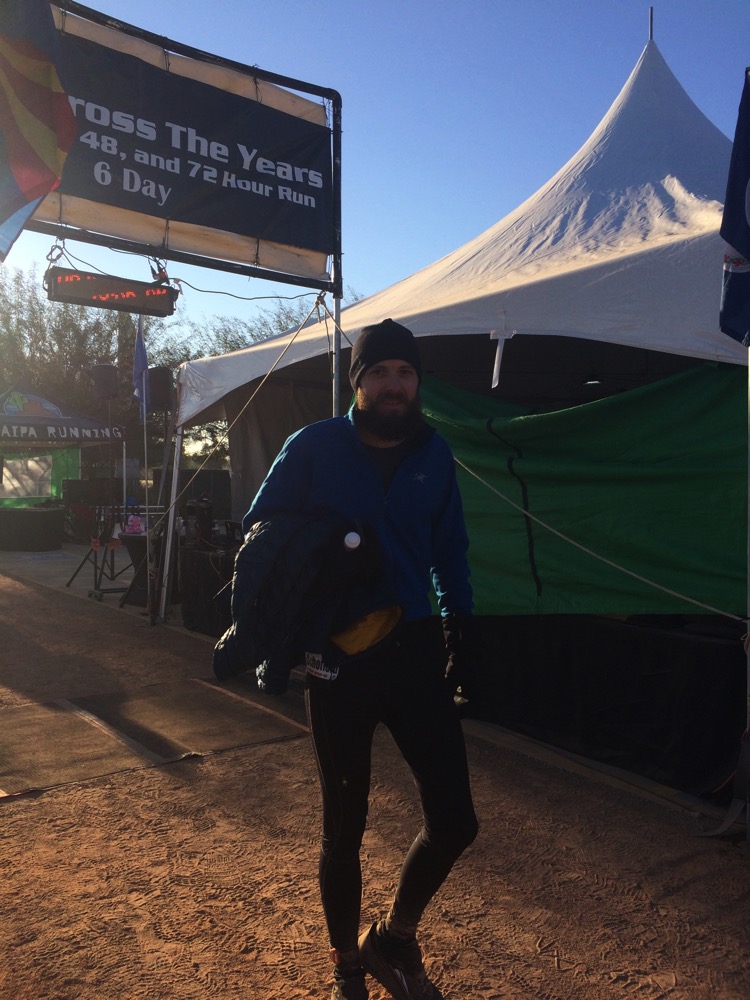 Prior to the race my biggest concern was simply staying awake for 24 hours, but that was never really a problem. I did crash pretty hard after the race, dozing off and waking up periodically throughout the next day. Participants can run the 24 hour event on any of six consecutive days. In the later days one man and two women ran farther than me so my final result was 2nd place male. I ran on day two and Melissa ran on day four. She put in an incredible effort and ended up with 100.78 miles. It was a triumph for both of us.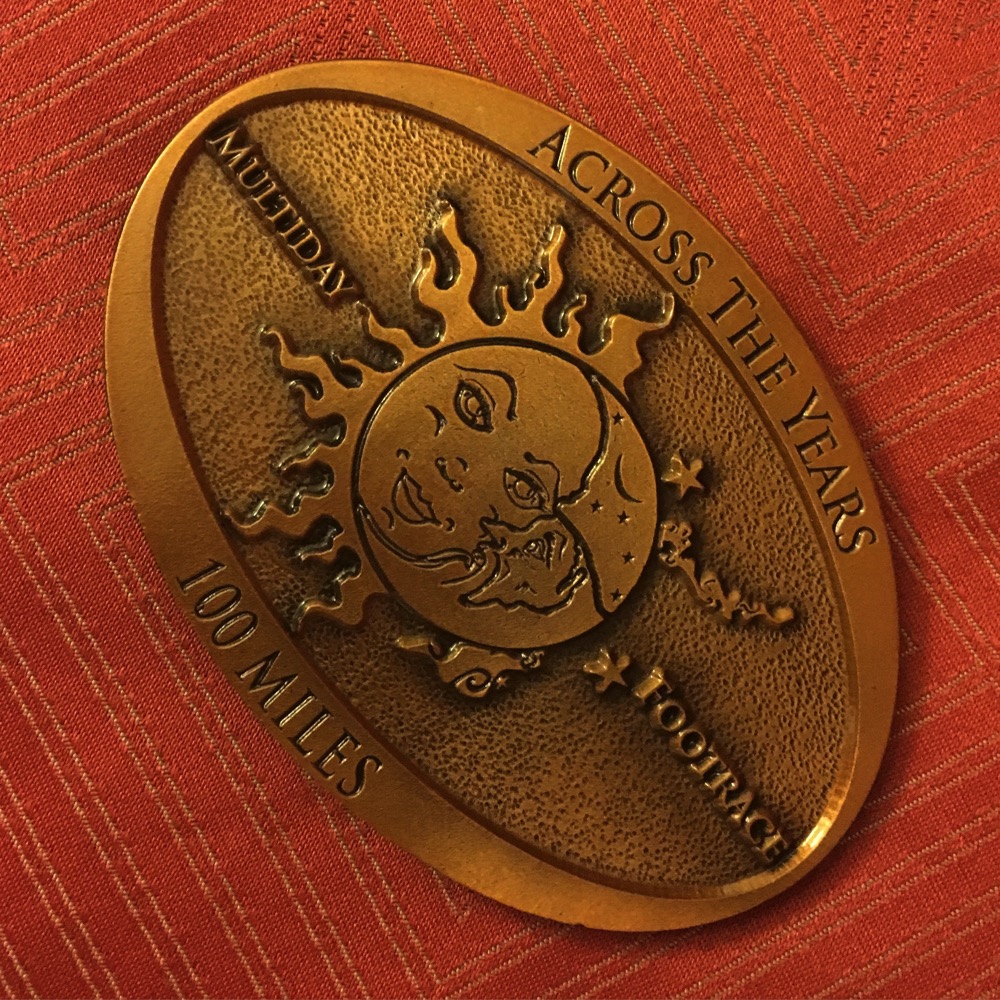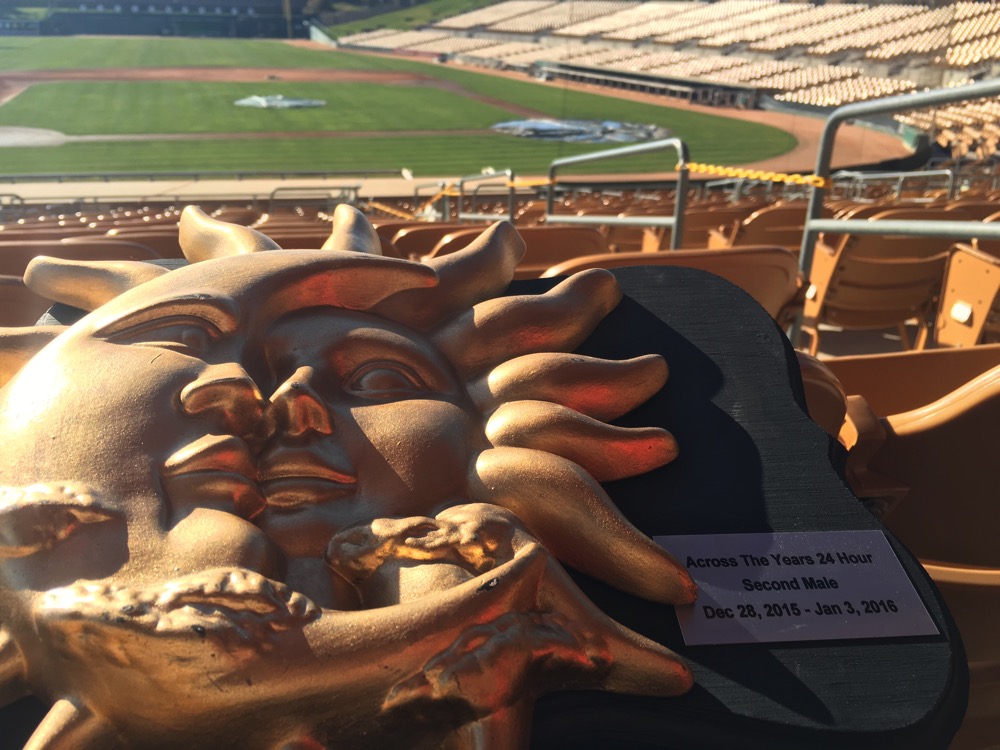 Melissa and I discussed our races more in depth in this interview on the Ultra Ordinary Running podcast.