My performance at the Blue Sky Marathon last year was a bit of a disappointment. I was able to handle 1-1.5 good climbs, but after that my legs were toast. On the 3rd climb I slowed to a crawl.
This year I'm not quite as fit as I was last year, but I feel like maybe I've been doing better at climbing. I haven't necessarily been climbing as fast, but I feel like I can at least get through 2-2.5 good climbs before I start to crumble.
So the first big climb in this year's race went a lot like the first big climb in last year's race. I held back a bit on the uphill, let loose a little on the downhill, and found myself in a pretty good position around mile 10 before heading out on the Blue Sky Trail proper. I passed the half marathon around 1h45m or so (only a few minutes slower than I ran at the Black Squirrel Half Marathon), right about where I wanted to be. I hoped to run between 3:30-3:45, preferably on the low end but I'd settle for the high end.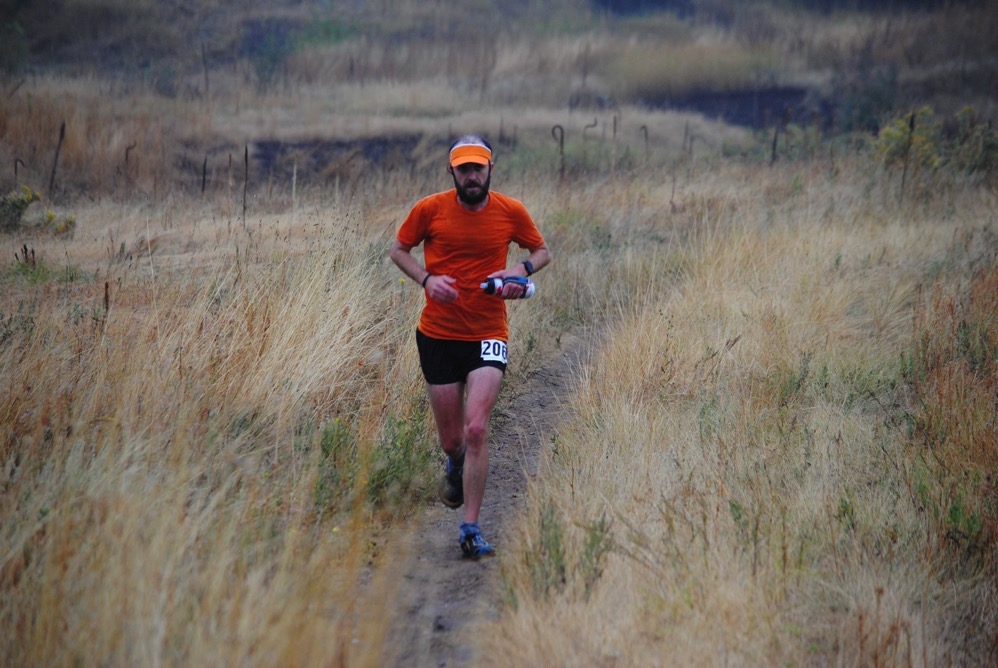 Photo by Terry Grenwelge
The second climb went okay. Not great, but okay. I definitely had more left in the tank as I rounded the loops at the south end of the course and headed back toward the finish line. I walked nearly the entire Indian Summer climb on the way back last year. This year I was determined to run, even if it was slow, I would still run. It was a struggle, but I did it.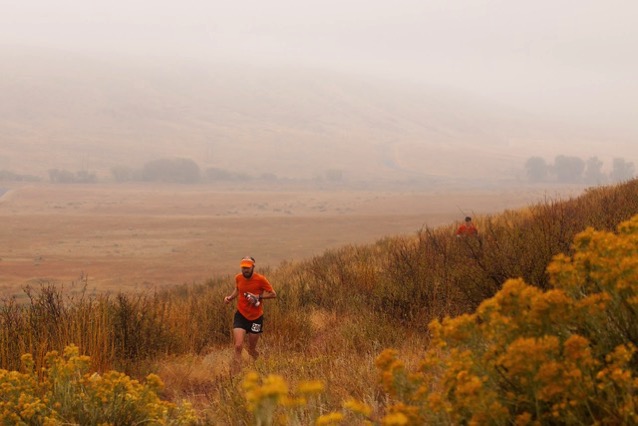 Photo by Erin Bibeau Photography
The final 5 miles were a bit strange. I slowed down. I wasn't exhausted. I hadn't bonked. I simply couldn't muster the courage to push myself any harder. Rather than run fast and hurt I simply chose to jog it in and stay as comfortable as possible. That's not the choice I usually make, and I'm not super proud of it.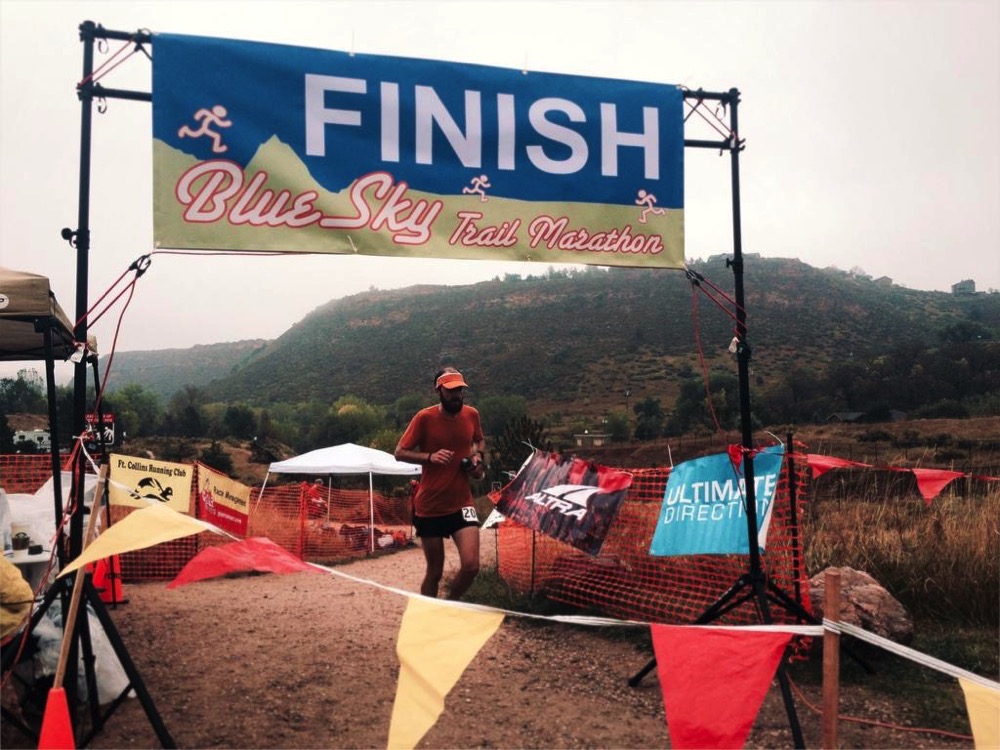 Photo by Melissa
I finished in 3h50m, which was 12 minutes faster than last year, so it wasn't a complete shit show. But I was well off my desired time. Maybe one of these years I'll get it right at this race.
---
This was the 4th and final race in the trail race series put on by the local Gnar Runners race management. As it happens, I was the only person to complete all four this year. Since the Never Summer 100K was new this year, I guess I'm the only person ever to complete the so-called Gnar Slam in a calendar year. And since I'm the only person to ever complete the Gnar Slam, I have the de facto record for cumulative time of the four races (until someone beats it next year). Here it is:
For a grand total of 33:12:55.