For the second year in a row the Quad Rock 50 mile race (back on May 14) was the race I focused on for the entire first half of the year. And for the second year in a row the race didn't go quite as I'd hoped.
My training was good (not great, but good). On the Tuesday before the race on Saturday I had a sharp pain in my knee that cut my run short. I hoped it would go away quickly, but it did not. By Thursday I was worried. I even tried to run on Friday (I never run the day before a big race) and I only made it a mile before the pain set in. Now in full-on panic mode, I shaved my legs, kineseo-taped the hell out of my knee, and dropped from the 50 mile race to the 25 mile race. If I was going to run through agonizing pain I'd rather do it for 4 hours than 9-10.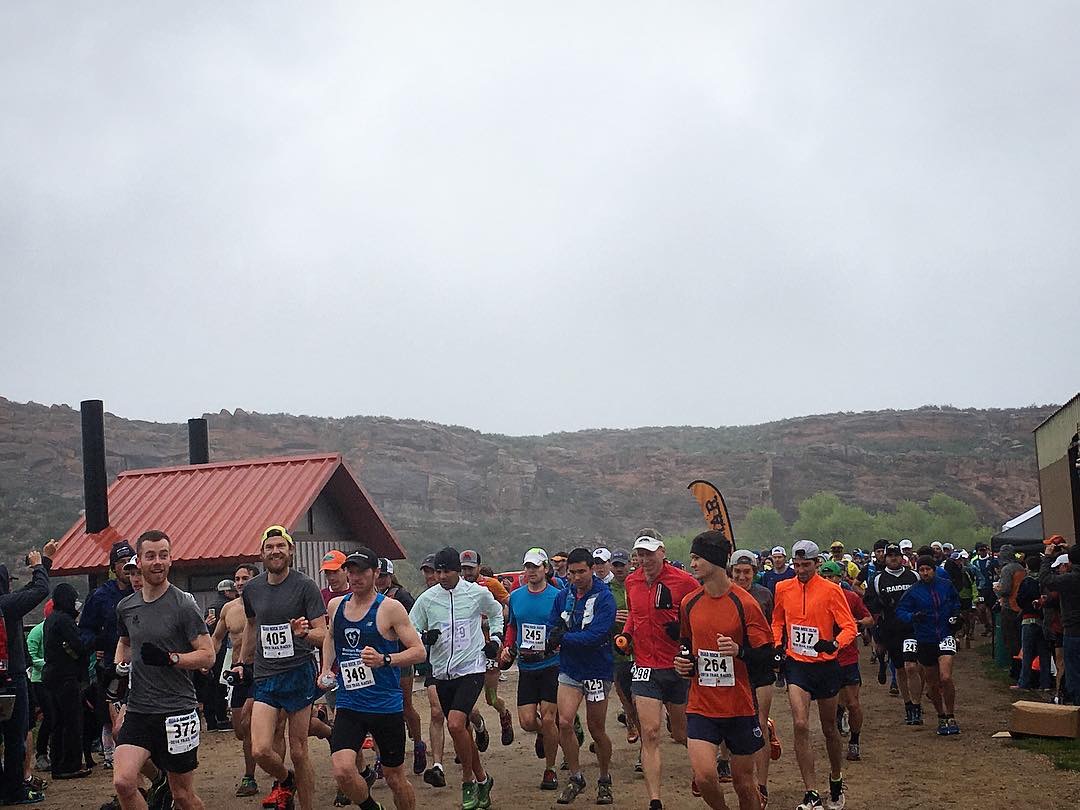 Photo by Melissa?
When the race started the next day I felt no pain. And not just for the first couple of miles as I expected, but for the entire 25. No pain. None. Of course, had I known that would have happened I would have run the 50… but I had no reason to expect that would happen.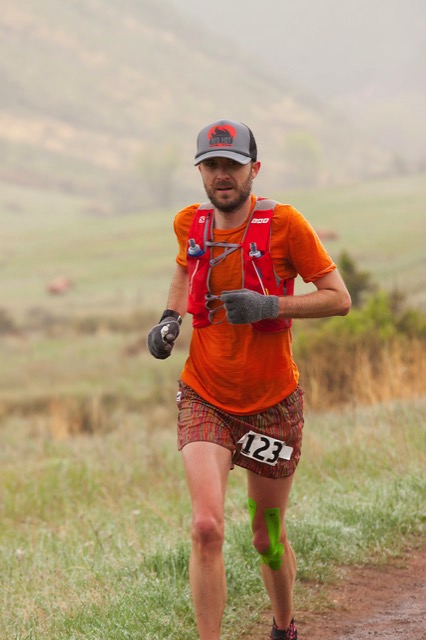 Photo by Erin Bibeau Photography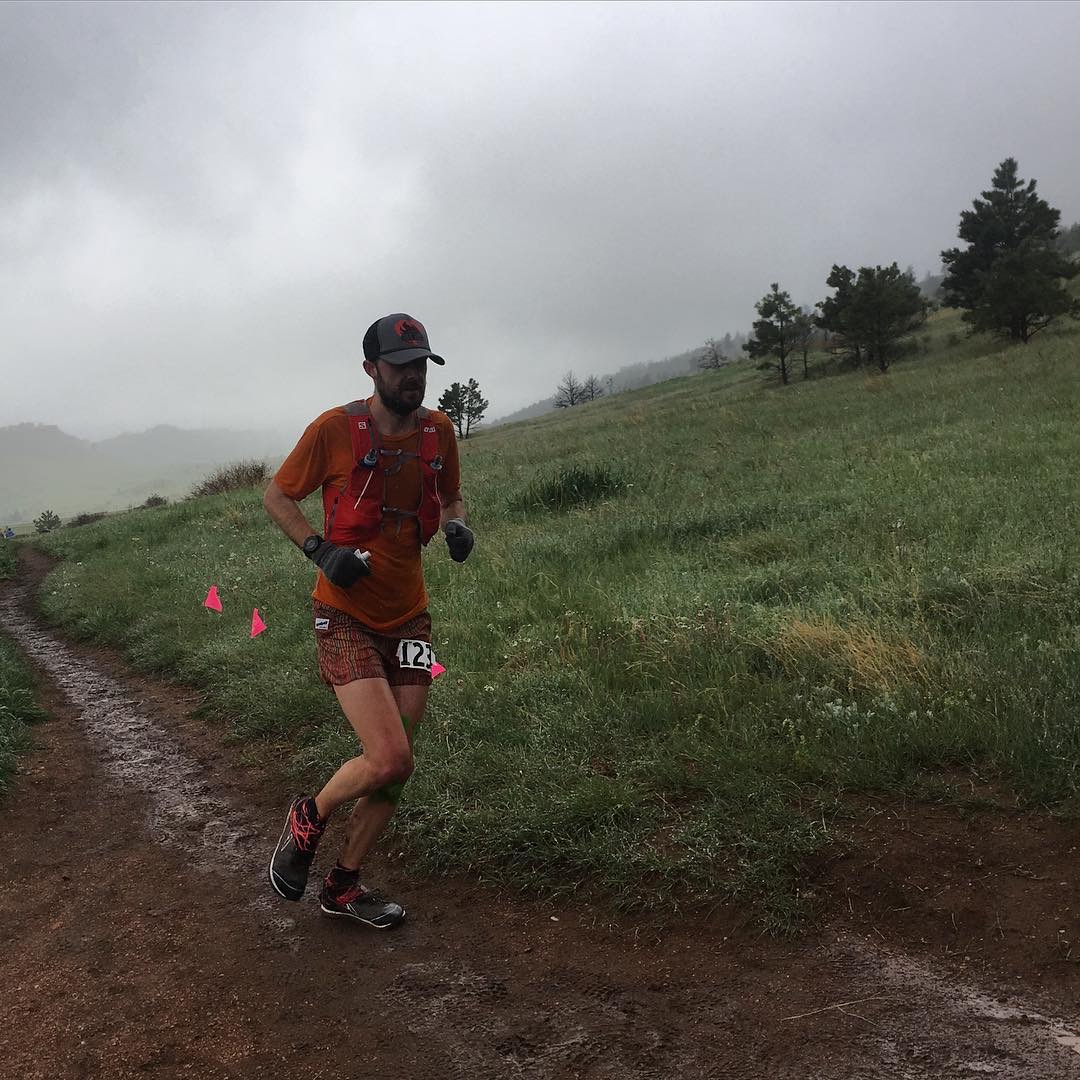 Photo by Melissa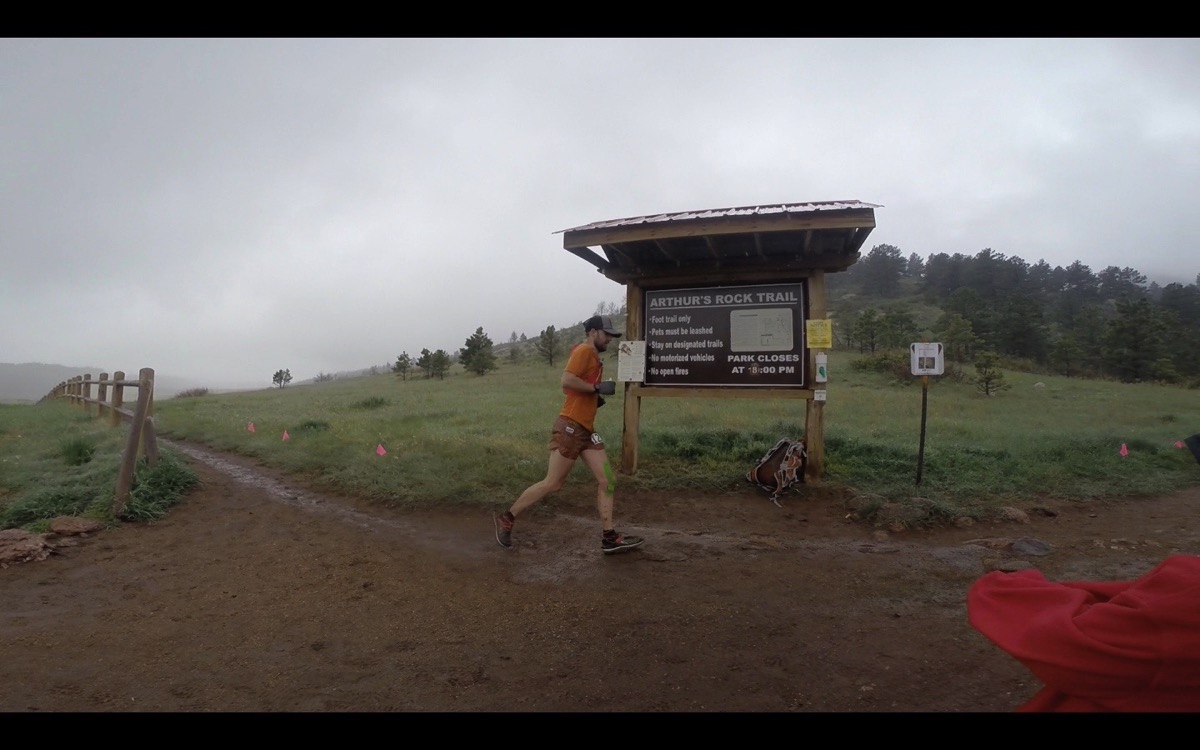 Photo by Ryan Quinnelly
Only racing half the distance I was expecting means I felt compelled to run much faster. The three long climbs up the mountain were slow, but the rolling sections and the long descents I really pushed the pace. I lost track of how many times I thought to myself I'm going way too fast, I'll never be able to hold this pace. For the most part I did, except for the climbs. The second climb went slower than the first, and the third climb was really slow. That's me: good for 1½ climbs.
My local rival Cookie Mike passed my on the last descent to finish just ahead of me. I finished in 3:56:46, good for 12th place. I was hoping to break 4 hours.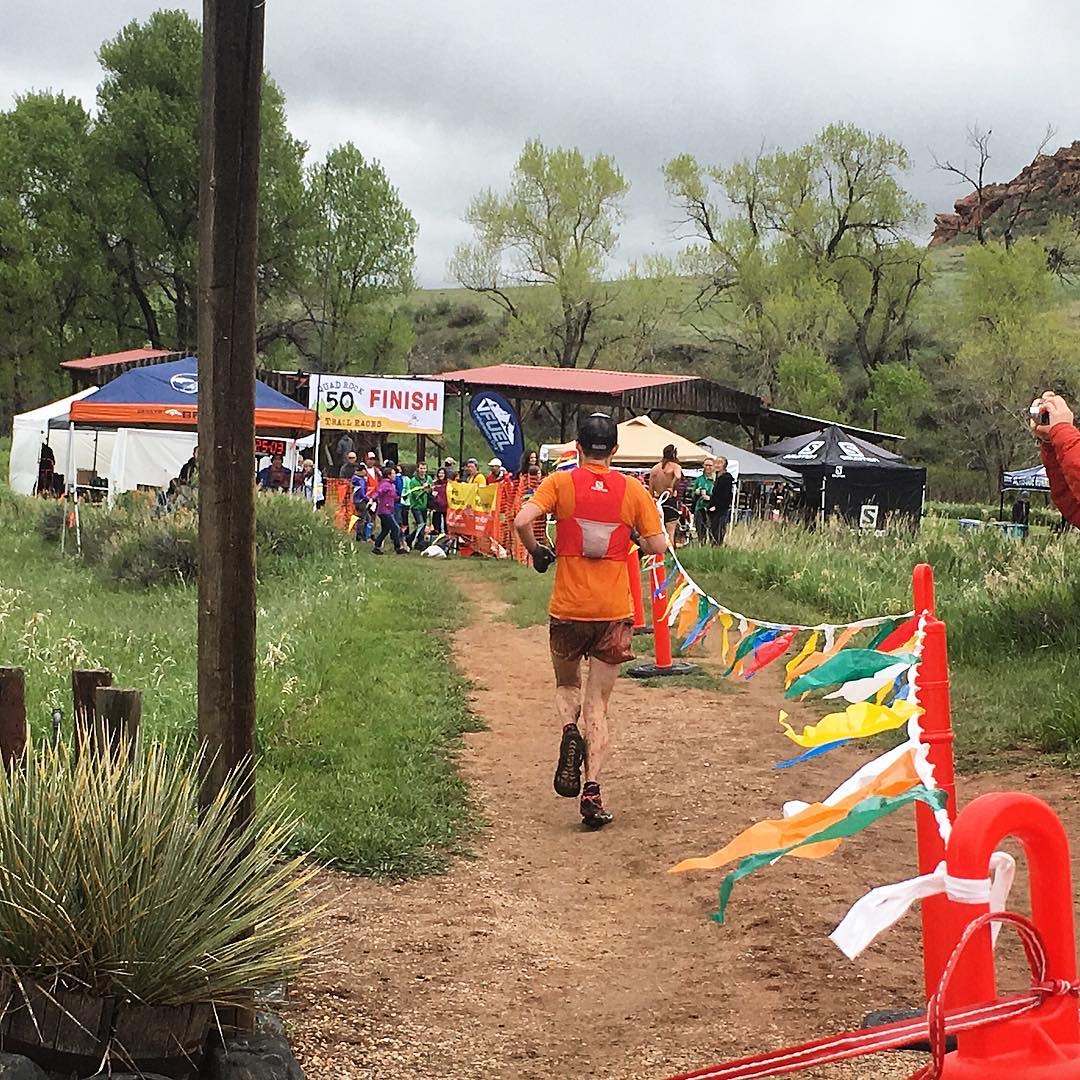 Photo by Melissa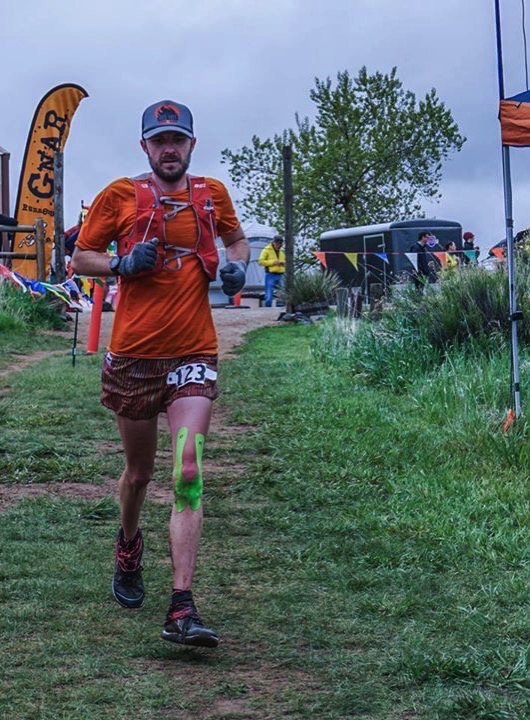 Photo by AJ Cohen
Recovery was fast and the mysterious race week knee pain never came back.