One week after a race + camping weekend in early June we decided to do it again. I convinced my friend Stephen to race the Howelsen Hill 8 mile trail run in Steamboat Springs with me.
As we approached Steamboat that Friday evening I discovered that my Plan A campground was not yet open for the season (there were still a few piles of snow on the ground at 10,000 feet in mid-June). We drove on through Steamboat to find my Plan B campground was already full for the night. Plan C it was then, parking on the side of a dirt road in Routt National Forest. Unfortunately, several cars passed throughout the night and kicked up a bunch of dust we then had to breath while trying to fall asleep. It wasn't ideal, but I've slept in worse conditions.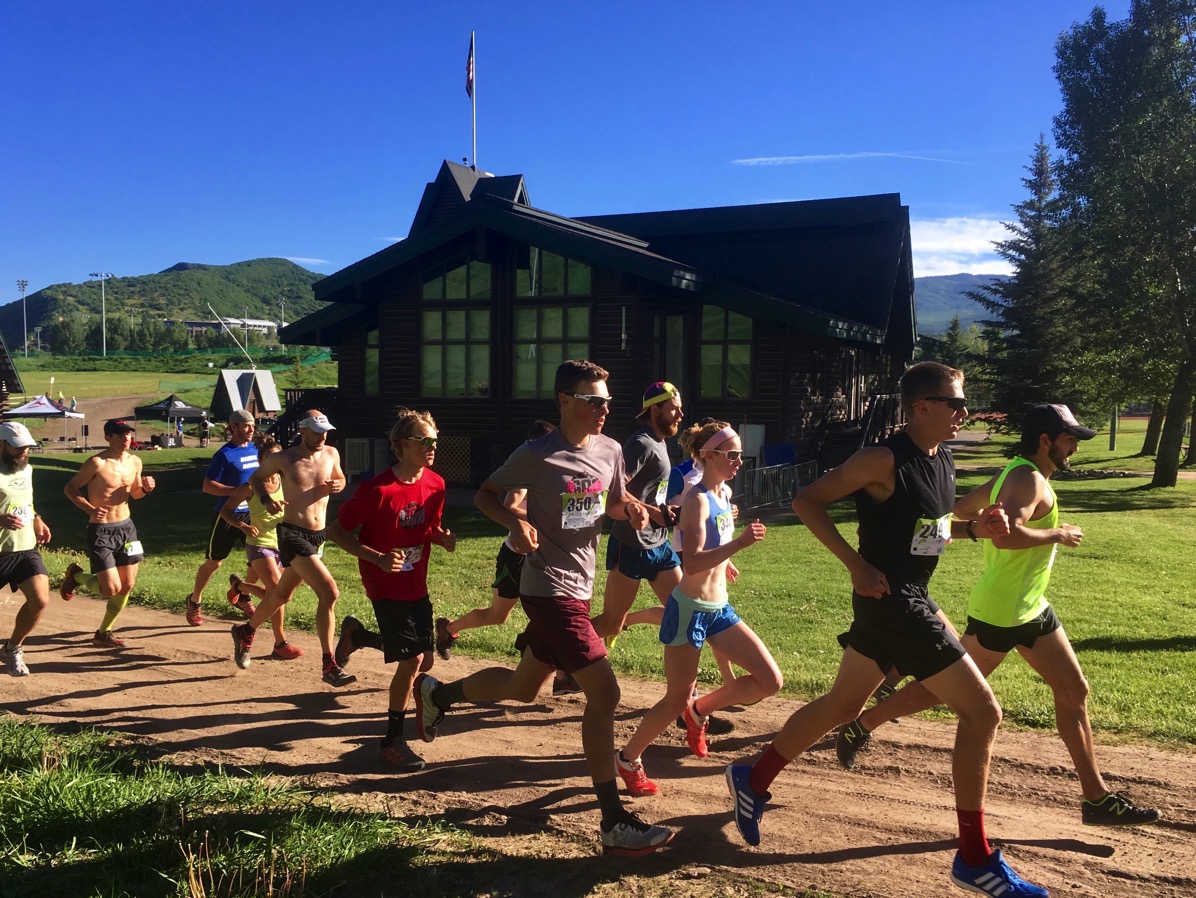 Photo by Melissa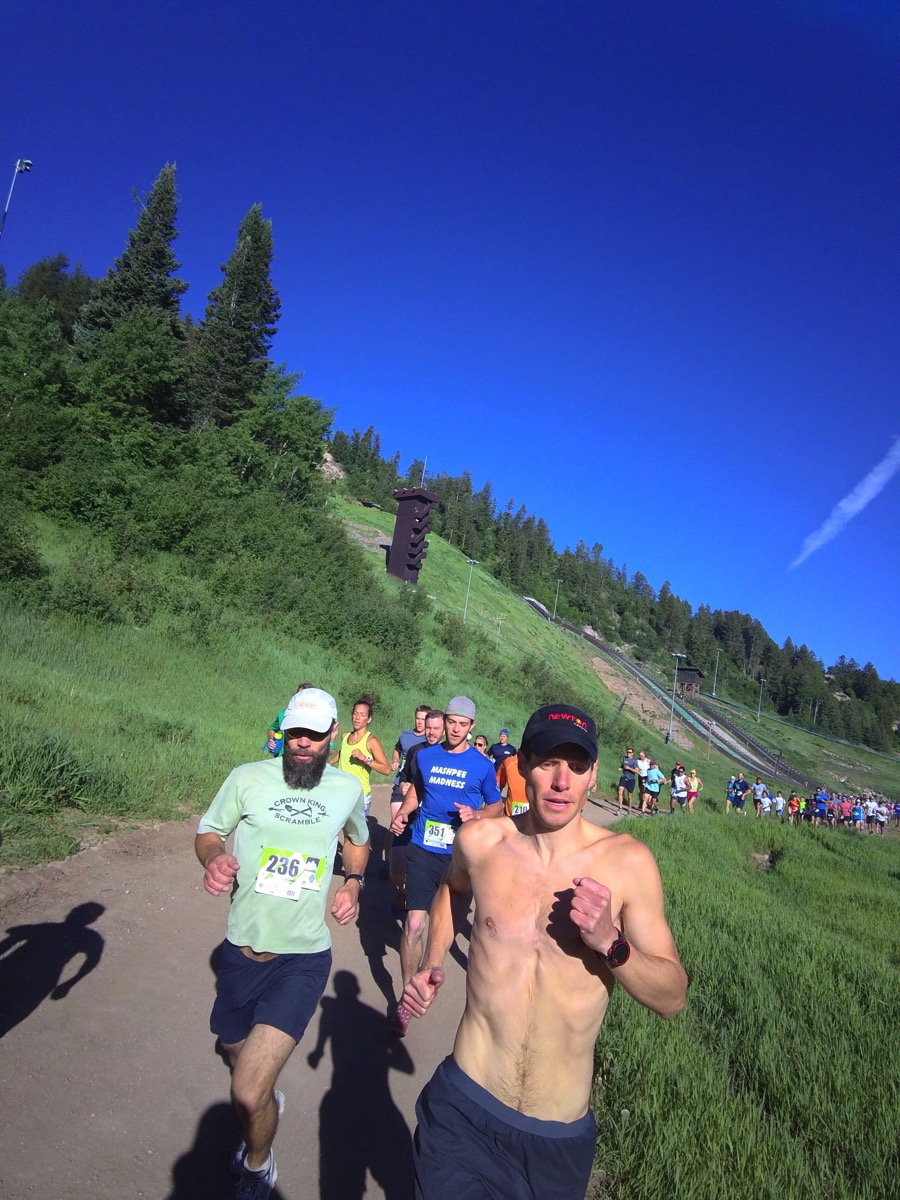 We arrived nice and early to the race, hooked up with Stephen, and we ran a short warmup. There was a 4 mile race and an 8 mile race starting together, and you didn't know until mile 2.5 who was in which race. I started in the lead pack and settled into 6th place or so, while Stephen was in 2nd. We managed to stay together for the first couple miles as the course meandered uphill. Nothing too steep yet.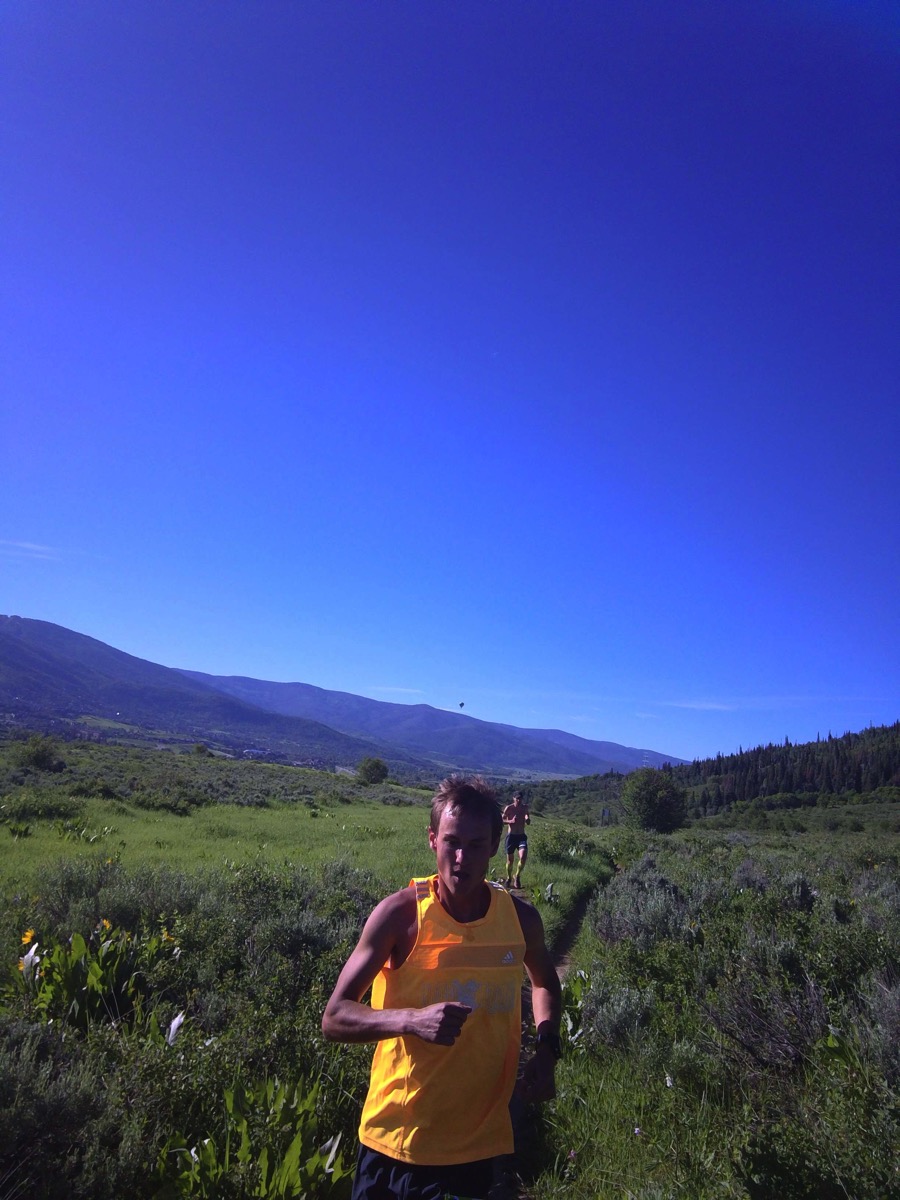 Things spread out a bit in the third mile as I lost sight of Stephen and at least one person turned off for the shorter race. These were very clearly heavily used mountain bike trails: smoothed out, twisty, lumpy, flowy. I stayed on the heels of the guy in front of me until we reached a very steep, rocky stretch ("Little Moab") and he pulled away from me.
This was the high point of the course and it was entirely downhill from there. With only a couple miles remaining it became clear the downhill would be much steeper than the up. I ran fast, but not fast enough. A couple of guys caught up to me pretty quickly. I sped up and held them off for a bit, but I just couldn't go fast enough down this hill. I ran a 5:36 mile and still got passed by 3 people. I kept it together, didn't lose any more places, and finished 8th (the reason I didn't lose any more places was that 3rd-8th finished within 1 minute of each other then there was a 4 minute gap back to 9th). Stephen finished 2nd.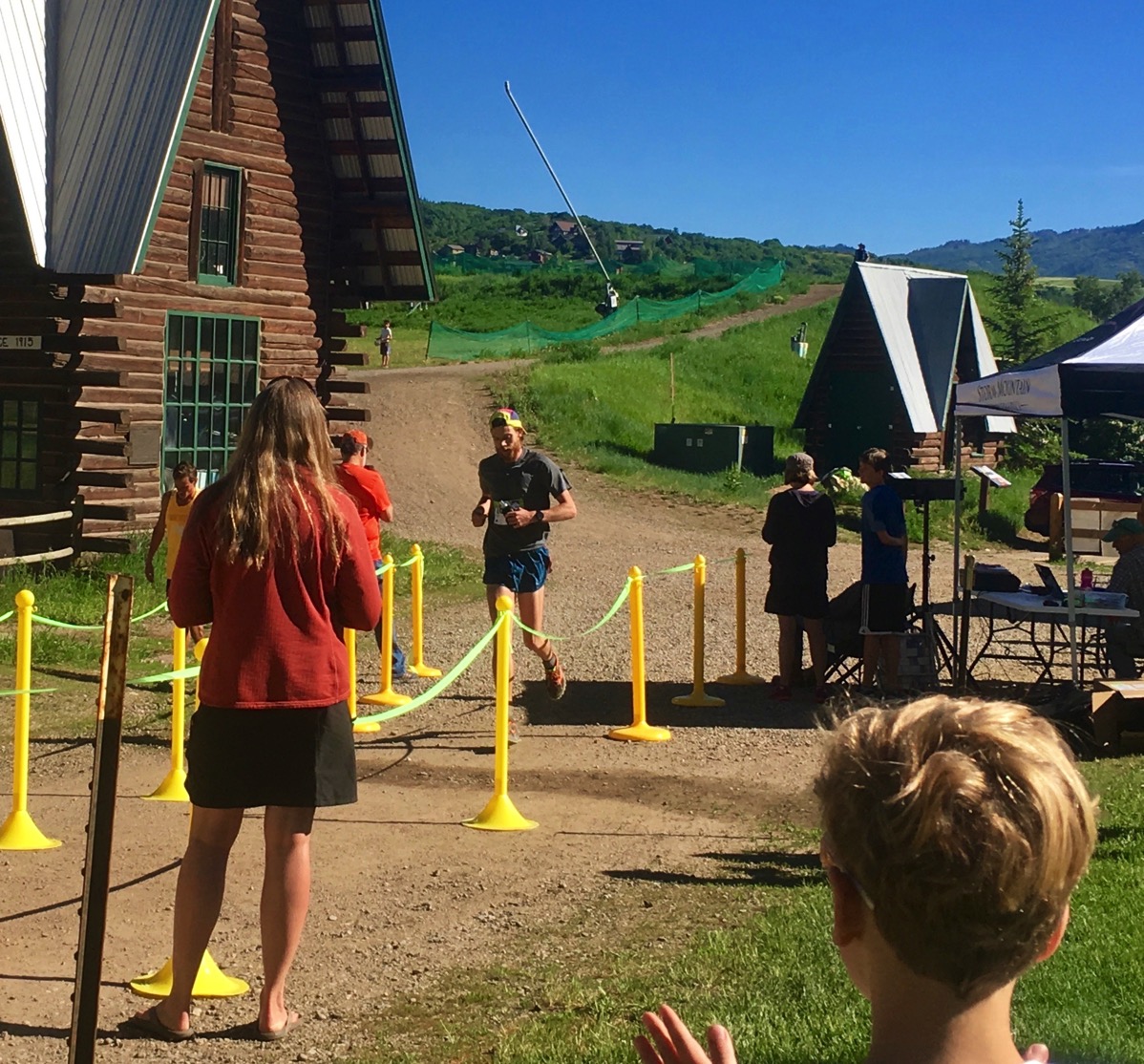 Will cheers on Stephen at the finish. Photo by Melissa.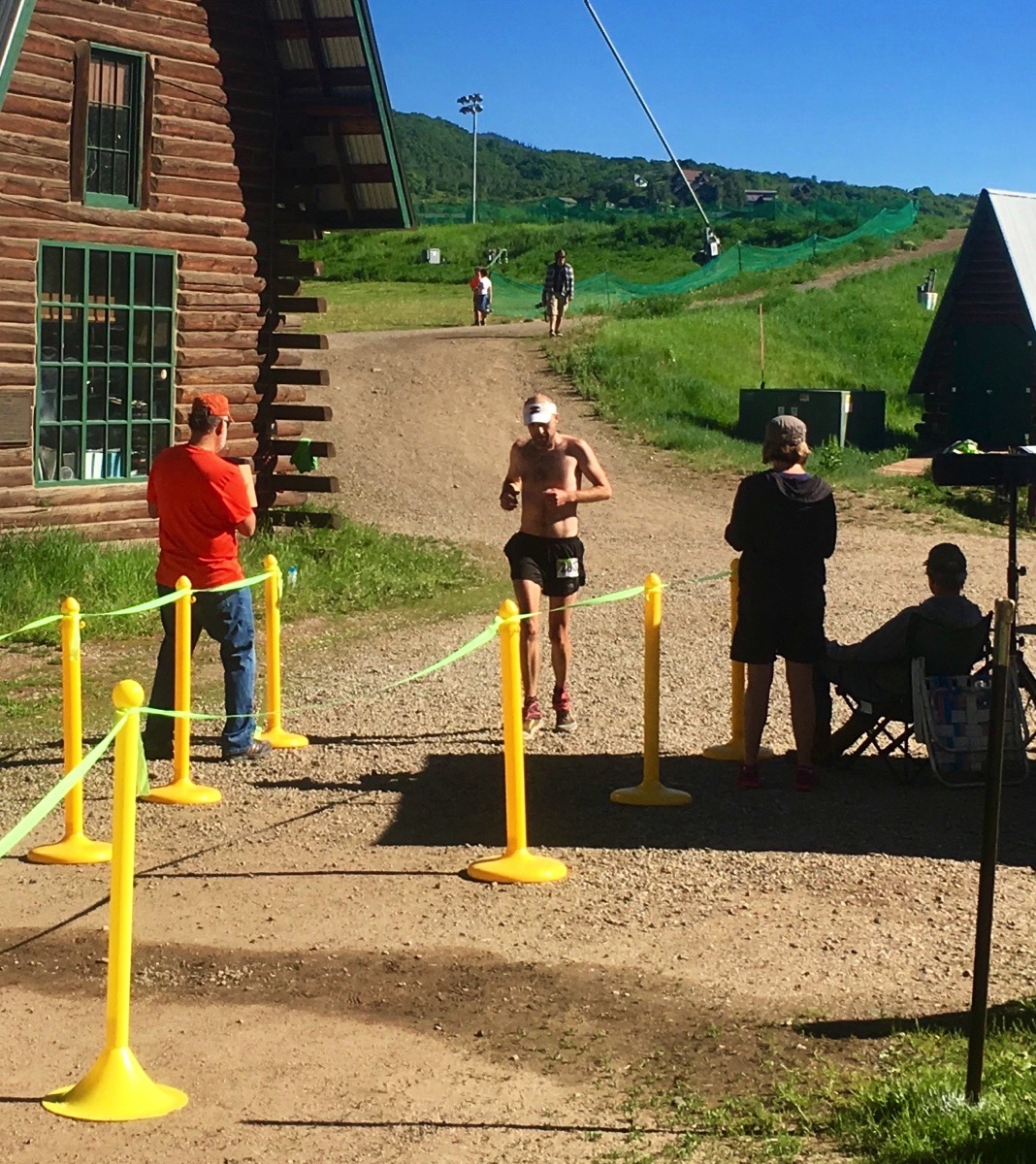 Photo by Melissa
---
After the race we retraced our path from the previous weekend and drove to State Forest State Park for camping, only this time it would be more fun because we were joined by Stephen and his girlfriend Stephanie, and by another friend Aaron along with his wife Erin and their two children. The kids played and played and played. We had s'mores. We named the stars.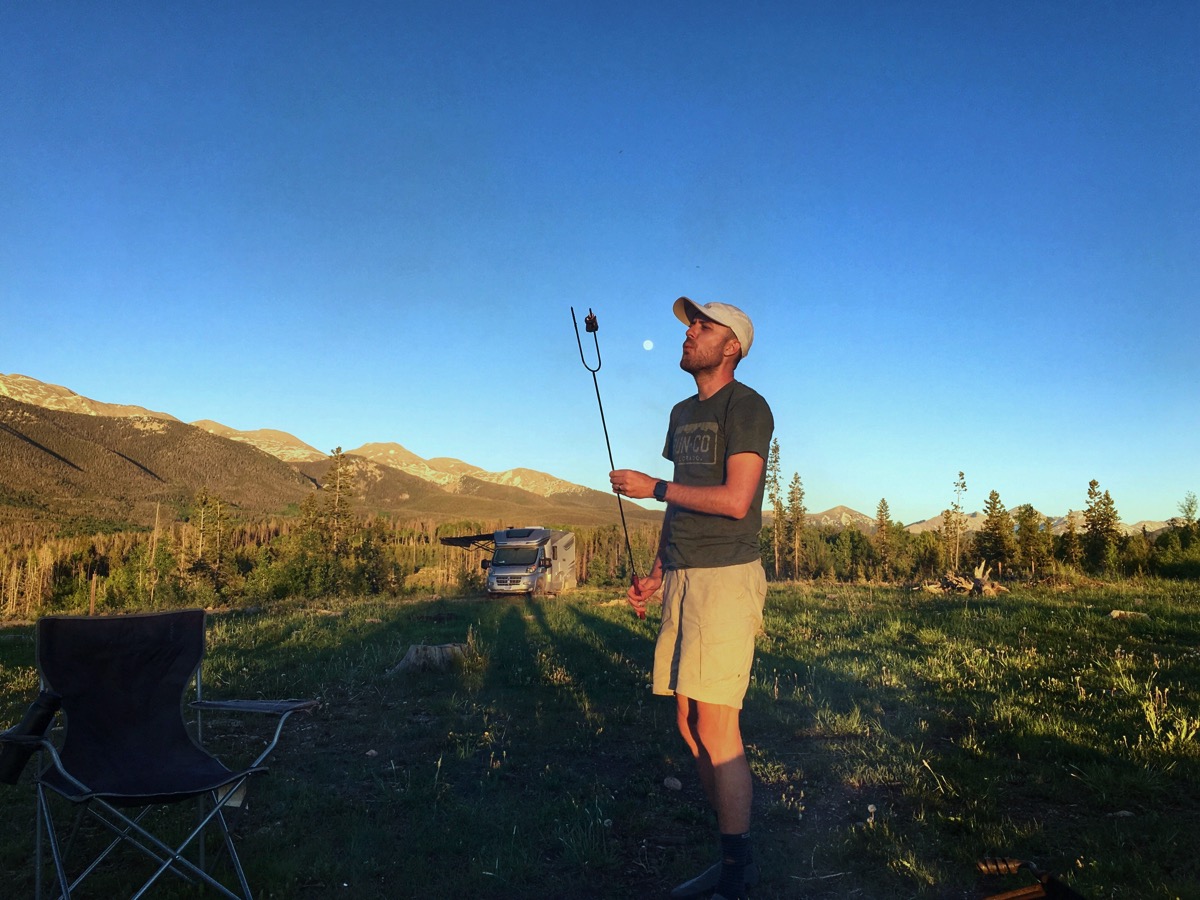 Photo by Stephen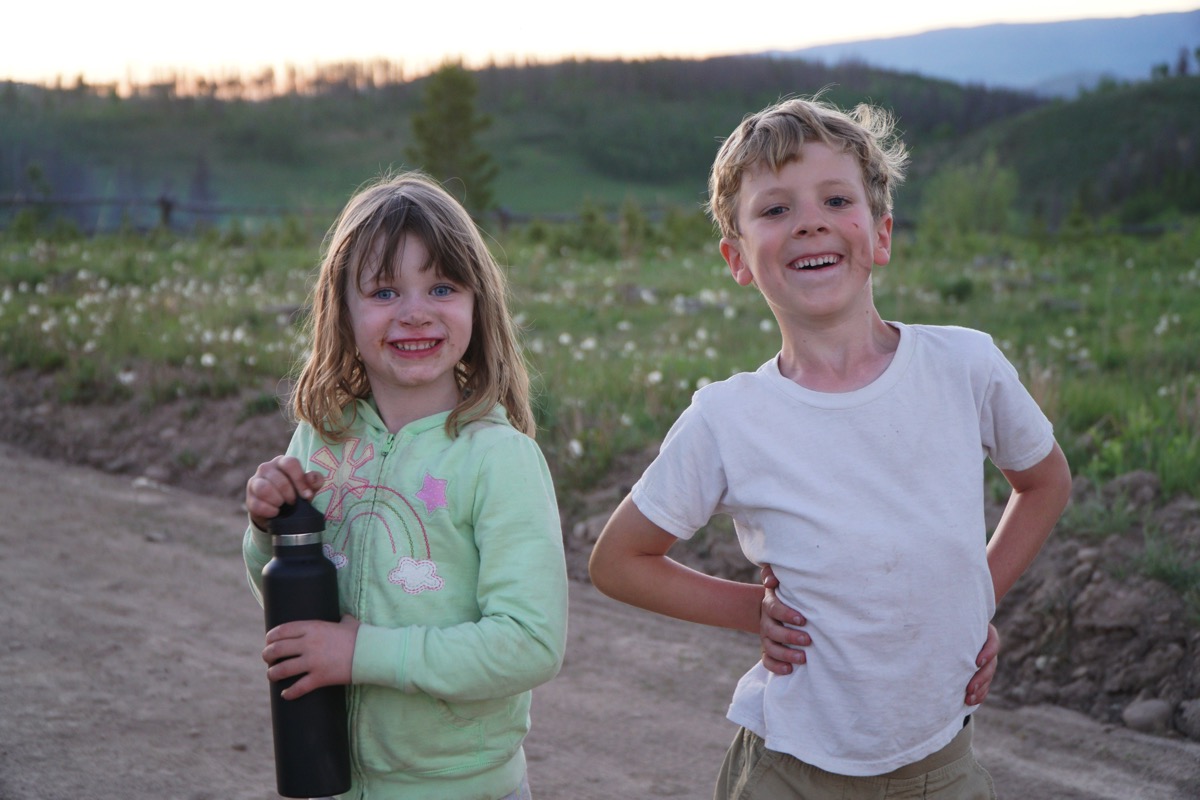 In the morning Aaron and I went on an epic run in the Medicine Bow mountains, making what was probably the first Hidden Valley traverse of the season (the snow at 11,000 feet was very deep still). While we ran, more friends Nick and Dana with their two kids came to the campground. Will was having the time of his life.